Authorities say a Labrador retriever did her job when she retrieved a skull identified as that of a convicted Texas sex offender, who was one of the U.S. Marshals' Most Wanted fugitives.
"We owe her a box of dog bones," U.S. Marshal Robert R. Almonte said at a Monday press conference.
The skull, which the Travis County Medical Examiner's identified last week as belonging to Kevin Patrick Stoeser, 41, was discovered on Sept. 8. Police say the 13-year-old dog, Carly, brought the skull home after she escaped from the backyard of her owner's Southeast Austin home.
"She gets out and is always bringing things home," Carly's owner, Bonnie Vin Klarek, told KVUE.com.
"My husband came out and said, 'I think there's a head out here,'" Vin Klarek said.
An initial examination of the skull gave a few clues about the deceased: A Caucasian man, with "short blond, military cut hair and a partial ear."
Based upon the description and the location of the discovery -- a few miles from the Texas facility from which Stoeser escaped -- all signs pointed to Stoeser.
The former U.S. Army soldier was added to the U.S. Marshals 15 Most Wanted list following his October 2013 escape from the Austin Transitional Center, a residential halfway house in Del Valle.
Staff members of the halfway house had confiscated an unauthorized cell phone from Stoeser, on which they allegedly discovered more than two dozen images of underage children. Following the discovery, Stoeser fled, police said.
At the time of his escape, Stoeser had been serving the remainder of a 156-month sentence for four counts of child sexual assault and one count of possession of child pornography. Stoeser pleaded guilty to the charges in 2003 and as a result was dishonorably discharged from the U.S. Army, police said.
According to the U.S. Marshals, Stoeser had a history of sexual assault, dating back to 2001. His charges included illegal possession of child pornography, indecent acts, sodomy and rape by force. Some of those crimes involved the sexual assault of at least five minors, ages 12 to 16, while Stoeser was stationed at Fort Hood, authorities said.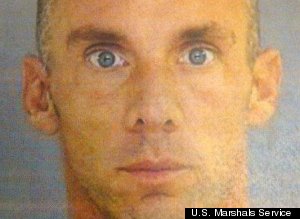 Kevin Patrick Stoeser.
"Due to Stoeser's predatory criminal conduct, and the strong likelihood that he will re-offend, his continued freedom in our communities will pose the highest degree of danger to our children if he is not apprehended and held to account for his heinous and predatory crimes," Almonte said in a May 2014 press release.
A nationwide manhunt for Stoeser revealed few clues and his whereabouts remained a mystery until the positive identification of his skull.
Authorities said Monday that it's unclear how or when Stoeser died. The investigation is ongoing, but no other remains have been found, 12newsnow.com reported.
Meanwhile, Vin Klarek said she is happy Carly was able to help bring some sense of closure to the case.
"I always wanted it [the skull] to be somebody that maybe she could have closure for some family, them finding remains, but now maybe it was closure for more than just a family, for more people," Vin Klarek told KVUE.com.
Like Us On Facebook |

Follow Us On Twitter |

Contact The Author
BEFORE YOU GO
PHOTO GALLERY
FBI's Ten Most Wanted