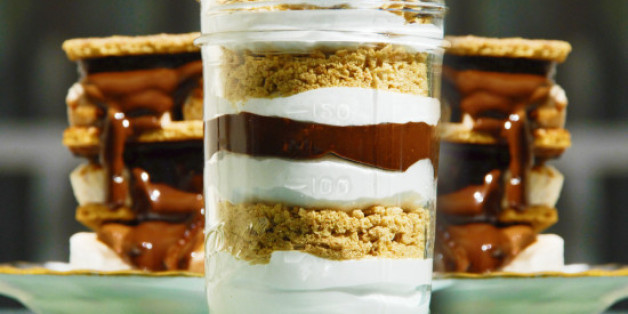 Campfire season may be over, but that doesn't mean you must forgo the taste of s'mores until next summer. One company called Vivéltre has taken s'mores off the stick and put them into a jar, making it possible to eat the sugary sweet all year round.
Each mason jar is composed of seven layers that include lush marshmallows (they're incredibly soft), some imaginative variety of the standard graham cracker (crumble texture is achieved) and chocolate, of course.
Some of the s'mores interpretations are a little avant-garde: The Bacon Bourbon 7 Layer S'mores, for example, includes stacks of candied bacon, salty pretzel crumbles, chocolate and Maker's Mark. Just look at her: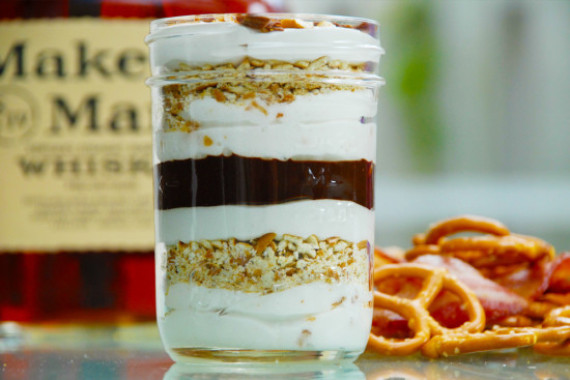 And the Hazelnut Dreams jar will do any Nutella-lover's tastebuds justice: Nutella-infused marshmallows are packed between layers of chocolate hazelnut creme and almond biscotti.
If, when roasting marshmallows over an open flame, you're wont to burn them to a blackened crisp, you may select the option to order your s'mores jar infused with real smoke. The company uses natural hickory wood smoke to achieve that taste and smell of a real campfire. Each 7-layer jar sells for a little under $10 and can be ordered online here.
Want to read more from HuffPost Taste? Follow us on Twitter, Facebook, Pinterest and Tumblr.
BEFORE YOU GO
PHOTO GALLERY
Marshmallow Recipes