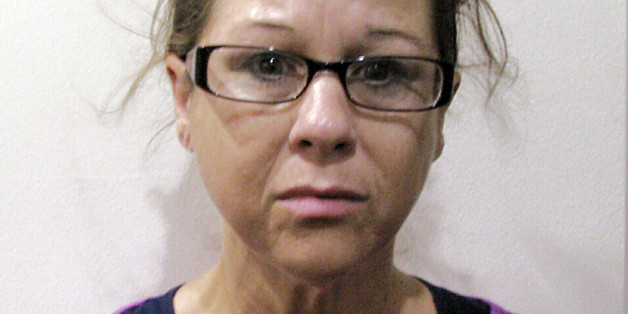 A 45-year-old teacher, considered to be a fugitive from Arizona, was arrested for alleged sex crimes at her condo in Hawaii on Tuesday morning.
Deborah Hoshiyama, known to some as Deborah Nicholson, is accused of having sex with an eighth grade student at a school where she taught in Avondale, Arizona. A warrant issued on October 20 by Maricopa County charged Hoshiyama with five counts of sexual assault of a minor for participating in a sexual relationship that lasted from 2007 to 2008.
Hoshiyama fled to Hawaii, but recently posted a photo to her Facebook page (which has since been deleted), showing her new teaching certificate, issued by the Hawaii Teacher Standards Board.
Hoshiyama had worked six days as a special education teacher at Voyager Public Charter School in Honolulu before Tuesday's arrest. She's now suspended with pay, according to Principal Jeff Vilardi, who told the Honolulu Star-Advertiser that she cleared three reference checks and a background check.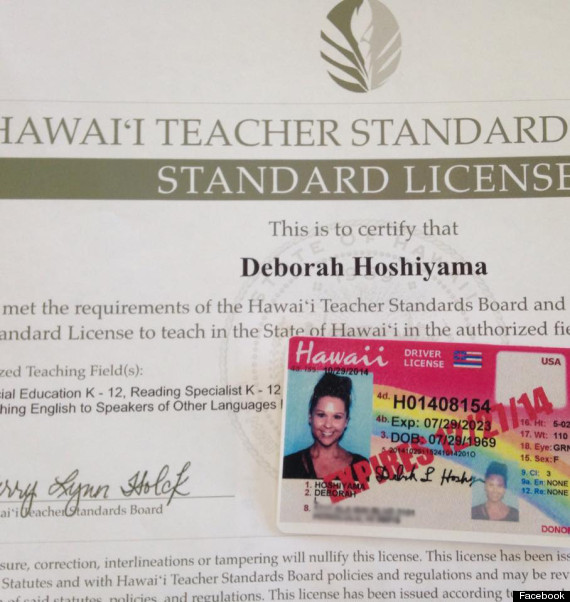 Hoshiyama's Facebook page has since been deleted, but HuffPost captured this screenshot.
Although the school hired Hoshiyama based on its protocol, Hawaii's Department of Education told the Star-Advertiser that she was not yet approved to work by DOE standards.
DOE Spokesperson Donalyn Dela Cruz said that Hoshiyama's review process had only just completed its first phase; Hoshiyama was not yet cleared for hire.
After the U.S. Marshals narrowed down her location, a task force consisting of U.S. Marshals, ICE-ERO Agents and Honolulu Police Department detectives arrested her at her Ala Wai home a little after 5 a.m. on Tuesday, according to Honolulu's KITV-4.
Hoshiyama is waiting to be extradited to Arizona.
BEFORE YOU GO
PHOTO GALLERY
Teacher-Student Sex Abuse Cases