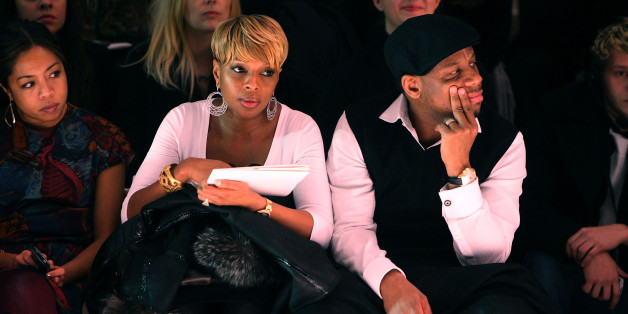 As we steadily approach the holiday season in the coming weeks, Mary J. Blige is anticipating two special occasions. On Dec. 2, the Grammy Award-winning songstress will release her 13th studio album, "The London Sessions," followed by her 11th wedding anniversary to husband-manager, Kendu Isaacs on Dec. 7.
During a recent interview with The Telegraph's "Stella Magazine," Blige professed her love for Isaacs, and dished on the benefits of marrying her manager.
"He always has my back – he's going to fight to the death for Mary J Blige," she admitted. "The downside is that there's no separation – it's on all the time. When you don't feel like answering to your manager, he's still your husband. If one of you doesn't want to talk about something right now, you have to respect that. And you have to respect each other's space."
In addition to respecting each other's space, Blige also revealed why she decided to ban Isaacs from engaging in any platonic relationships with other women.
"All females for me, all guys for him," the 43-year-old revealed. "There's none of that, 'Oh, that's my female friend. Oh, that's my guy friend.' No. Not in a marriage, I've never seen that work."
Aside from taking preventive measures towards a "No More Drama" lifestyle, the "Queen of Hip-Hop Soul" has released another track from her upcoming opus this week, co-written by Sam Smith, titled, "Not Loving You."

Check out more of Mary J. Blige's "Stella Magazine" interview here.
LISTEN:
BEFORE YOU GO
PHOTO GALLERY
Mary J. Blige Beauty Evolution