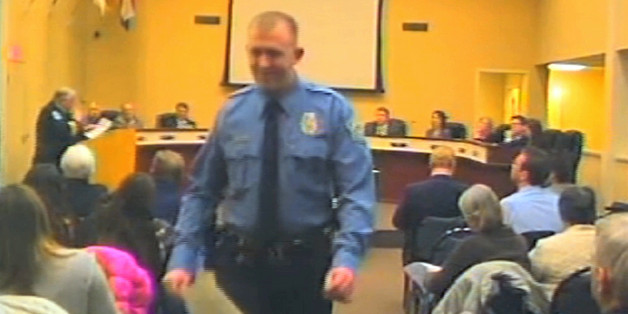 A self-described "urban militia" group has offered a cash bounty for the location of Ferguson, Missouri, Officer Darren Wilson.
Wilson, who sparked weeks of protest when he fatally shot teenager Michael Brown on Aug. 9, went into hiding shortly after the incident. Tensions in the city have run high in anticipation of a grand jury decision on the shooting that is expected this week.
"We are paying $5k cash for location of Ofc. Darren Wilson. Real $, no joke, no crime we just wana [sic] get his photo an [sic] ask him a few questions," RbG Black Rebels Tweeted on Nov. 9.
A $1,000 reward for the location of a "close family" member was also offered, according to the St. Louis Post-Dispatch.
The group's purported leader, who goes by the nom de guerre Zulu Gaddafi, told the paper that the reward offers are real.
The account has now been made private.
Although the group appears to exist predominantly online, St. Louis County police said that it considers the tweets "threats" that they are taking seriously.
Like Us On Facebook |

Follow Us On Twitter |

Contact The Author
BEFORE YOU GO