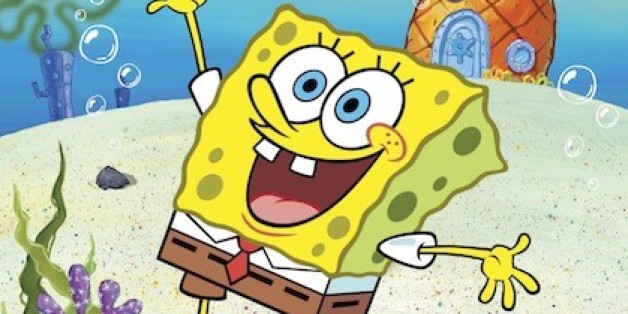 Are you ready, kids?
He's absorbent. He's yellow. And 10 years ago, his first big movie premiered in theaters. Since bringing his nautical nonsense into our lives in 1999 on Nickelodeon, SpongeBob SquarePants has gone on to become a worldwide phenomenon. The series, which is still running today, has turned a little pants-wearing sponge into a billion dollar industry, launching video games, merchandise and eventually "The SpongeBob SquarePants Movie" on Nov. 19, 2004.
Now, a decade later, the franchise is gearing up for a follow up in "The SpongeBob Movie: Sponge Out of Water," which premieres early next year. The new movie is set to take SpongeBob out of the sea and into the human world. Though, with the Krusty Krab, a pineapple house and more underwater adventure than you can imagine, you might wonder why he would ever want to leave.
In honor of the 10-year anniversary of the "SpongeBob" movie, here are 10 quotes that'll make you wish you lived in Bikini Bottom.
1. "No, this is Patrick."

Image: YouTube

2. "I'm ready!"

Image: YouTube

3. "Am I a pretty girl?"

Image: YouTube

4. "Wumbo."

Image: YouTube
5. "I like money."

Image: YouTube
6. "Soiled it!"

Image: YouTube
7. "Evil!"

Image: YouTube
8. "Is mayonnaise an instrument?"

Image: YouTube
9. "He's gonna kick my butt."

Image: YouTube
10. "Nyeah, Squidward?"

Image: YouTube
What's your favorite "SpongeBob" quote?
BEFORE YOU GO
PHOTO GALLERY
Young Celebs If They Were Cartoon Characters