Indianapolis is known for its incredible sports teams, playing host to the Indy 500 and being one of the happiest cities in the U.S. for college grads. So if you're looking to visit anytime soon, do we have a hotel for you.
The Crowne Plaza at Historic Union Station is located in the heart of downtown and according to a hotel spokesperson, it features something found in no other hotel in the world -- totally renovated trains.
The 13 Pullman train cars are a part of the 273-room hotel, which was constructed in a train shed in 1986. The trains themselves are from 1920.
"There is no other hotel in the world that has train cars inside the physical structure of the hotel," hotel spokesperson J.J. DeBrosse told HuffPost Travel in an email.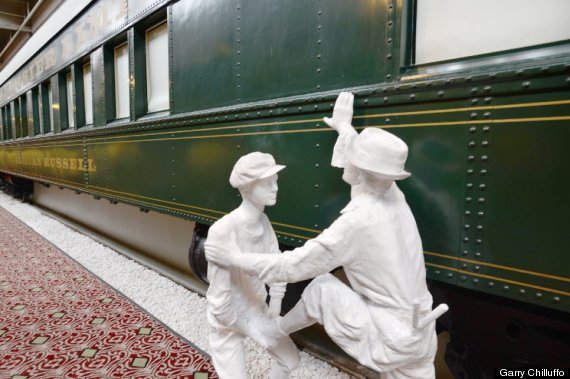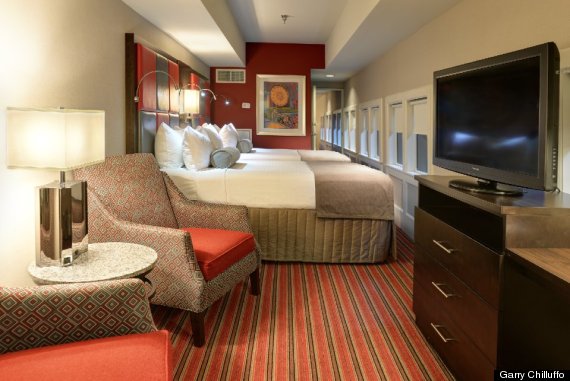 The cars typically cost about $20 more than a standard room (usually ranging from $189 - $209), and there's even a popular Pullman Train Car package for two. (The evening includes "a romantic downtown carriage ride.")
Each car is named after a notable figure, including Amelia Earhart, Charlie Chaplin, Winston Churchill and Greta Garbo. According to DeBrosse, each car has two rooms for a total of 26 train car rooms.
We're headed to Indy, stat. All aboard!
BEFORE YOU GO
PHOTO GALLERY
Unique Indianapolis Estate For Sale