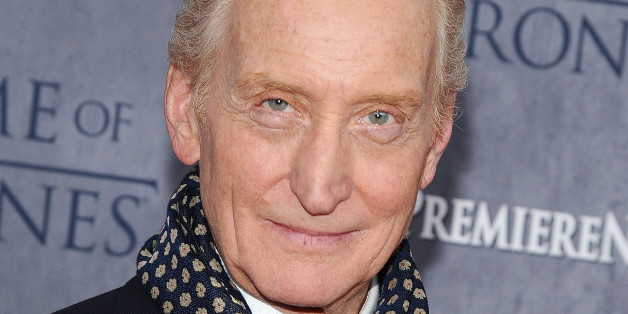 Spoilers are coming ...
Last season of "Game of Thrones" had us thinking we'd finally seen the last of Tywin Lannister, until actor Charles Dance teased a possible comeback.
It was widely speculated that if a return engagement did occur, it would happen in a flashback scene -- possibly involving a young Cersei and Maggy the Frog -- but it appears that isn't the case.
In George R.R. Martin's books, Tywin's body is discovered in the Tower of the Hand and then displayed in the Great Sept, and that seems to be what's in store for Dance. On how he would return, Dance told The Daily Beast, "Well, only my body!" He continued, "I don't wake up in the shower having had a dream about it all."
Fans shouldn't be too disappointed though. Dance also said that there's "talk" of doing a "Game of Thrones" movie, but he didn't know which story lines it would cover.
It's been previously reported that a possible "GoT" movie could wrap the series up or even be based on Martin's "Dunk and Egg" stories. If it were the latter, fans may get to see Tywin Lannister return to his full glory after all. (Sorry, Tyrion.)
For more, head over to The Daily Beast.
BEFORE YOU GO
PHOTO GALLERY
"Game of Thrones" Actors, In & Out of Character