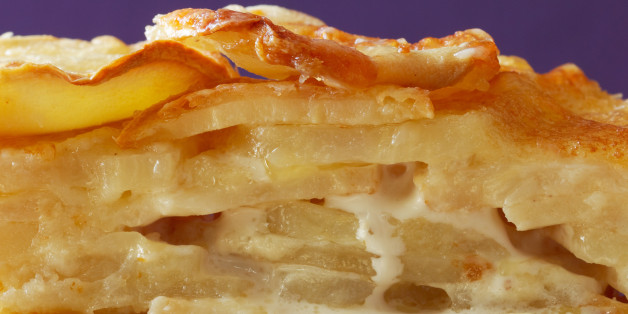 The greatest day of the year is nearly upon us, and with that exciting arrival means there is some serious prep work to be done. There are recipes that need planning. Turkeys that need to be bought, brined and cooked. Pies to be baked. Cocktails to be stirred. But before any of that happens, before we begin celebrating our favorite food holiday, there are side dishes to be ranked.
Of all the meals in all the world, the meal had at Thanksgiving produces the best sides. No question. They're so good they can be made into a cake -- we did it. Some even argue they're better than the centerpiece of the meal: the turkey. But not all sides deserve this stellar reputation. Some sides are bland, boring and a waste of your precious stomach space -- we're looking at you, roasted squash. And some sides, we could eat for days (ahem, stuffing).
Here's our completely subjective ranking of the most iconic Thanksgiving side dishes. Agree or disagree? Let us know in the comments below.
PHOTO GALLERY
The Best Thanksgiving Side Dishes, In Order
Want to read more from HuffPost Taste? Follow us on Twitter, Facebook, Pinterest and Tumblr.
BEFORE YOU GO
PHOTO GALLERY
Stuffing Recipes