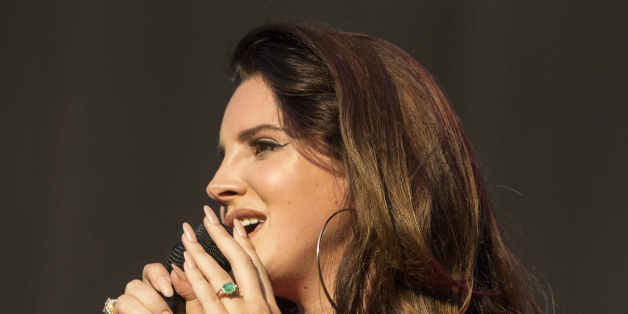 Last year, director Eli Roth ("Hostel") told Larry King that he had worked together with Lana Del Rey and Marilyn Manson for a video that was "so sick it has been locked in a vault for over a year." On Thursday, a clip purportedly matching that session briefly surfaced online before being pulled off YouTube.
In one 27-second scene, Del Rey is violently sexually assaulted. Balloons emblazoned with the word "RAPE" decorate a horrific birthday party.
The footage was shot last year, but Manson's reps told Pitchfork that it was not part of a music video or a specific Manson-related project. "Manson did not direct this, shoot it, nor was it for a Marilyn Manson video or outtake footage made by him or to be used by him with his music," Manson's rep said to Pitchfork. Del Rey, Manson and Roth's reps did not respond to immediate request for comment when contacted by HuffPost Entertainment.
Back in 2012, Del Rey and Manson were spotted together at restaurants and awards shows. Manson has also cultivated a friendship with Roth over the years, and even attended Roth's Passover seder. Watch Roth's interview with Larry King below:
This post has been updated to include comment from Manson's rep.
BEFORE YOU GO
PHOTO GALLERY
Lana Del Rey