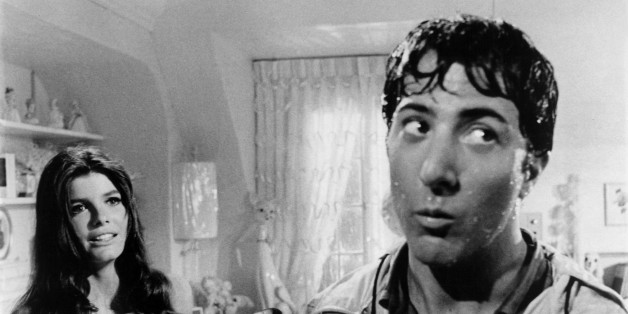 Legendary director Mike Nichols died on Wednesday night at the age of 83, leaving behind a nearly unparalleled legacy of film, television and theater. Nichols was one of only 12 people in history to compile an EGOT: He won four Emmy Awards (two for "Angels in America," two for "Wit"), one Grammy Award (for "An Evening With Mike Nichols And Elaine May"), one Oscar (for directing "The Graduate") and nine Tony Awards (including his most recent honor, as Best Director for "Death of a Salesman" in 2012). As a filmmaker, Nichols' work often acted as a snapshot of American life at that moment: the '60s ("The Graduate"), the '70s ("Carnal Knowledge"), the '80s ("Working Girl"), the '90s ("Primary Colors").
Many of Nichols' movies are available to rent via Amazon and iTunes, but for those hoping to use Netflix to remember the late director's fantastic career there are three streaming options:
Netflix Description: "Dustin Hoffman turns in a landmark performance as a naïve college graduate who is seduced by a middle-aged neighbor in this Oscar-winning classic."
Starring Hoffman, Anne Bancroft, Katharine Ross, "Plastics" and the music of Simon and Garfunkel, "The Graduate" is a coming-of-age classic that defined the disillusionment of the late 1960s and generations of aimless college graduates to come. The film was nominated for seven Academy Awards, including Best Picture, but won just one: Nichols for Best Director.
Netflix Description: "The marriage between a New York writer and a political columnist ends when, among other things, his infidelity becomes a problem they cannot overcome."
Written by Nora Ephron (and based on her autobiographical novel of the same name), "Heartburn" was the first film to pair Jack Nicholson and Meryl Streep together onscreen. (They would also co-star with each other in "Ironweed" one year later.) Nicholson made two other films with Nichols: 1971's "Carnal Knowledge" and 1994's "Wolf."
Netflix Description: "Longtime gay lovers Armand and Albert feel compelled to pass themselves off as a "normal" family when Armand's son announces his intent to marry."
Based on the play "La Cage Aux Folles" and adapted by Elaine May, "The Birdcage" stands as Nichols biggest box office hit (without adjusting for inflation). The film made $124 million in North America and provided audiences with one of Robin Williams' most indelible performances. "The Birdcage" won Outstanding Performance by a Cast at the 1997 Screen Actors Guild Awards.
BEFORE YOU GO
PHOTO GALLERY
Entertainers We've Lost In 2014