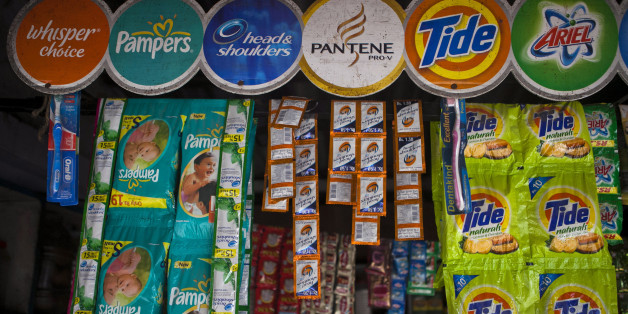 Add Procter & Gamble to the ever-growing list of companies to openly support marriage equality.
The Cincinnati Enquirer reports that the Ohio-based consumer products giant has taken a public stand on same-sex marriage in what P&G's Chief Global Diversity Officer William Gipson describes as "statement of support for our employees."
Added Chief Legal Officer Deborah P. Majoras: "We have always supported our employees and fostered a culture of inclusion and respect -- this includes the right to marry whomever they choose and to have that union legally recognized."
This is the first time that P&G has gone on the record to back same-sex marriage, but the company has had a solid track record of supporting the lesbian, gay, bisexual and transgender community, the Cincinnati Business Courier points out.
The Fortune 500 company -- which comprises brands including Pantene, Crest and Tide -- has been a sponsor of the Cincinnati Pride parade since 2011 and began including LGBT-specific anti-discrimination language in an employment statement in 1992, according to the report.
The move has received praise from a number of LGBT rights organizations, including the Human Rights Campaign.
Earlier this month, a 6th Circuit appeals panel upheld same-sex marriage bans in Ohio, Michigan, Kentucky and Tennessee, the Associated Press reported. Immediately afterward, attorneys for two of the plaintiffs in Ohio's same-sex marriage court battle asked the U.S. Supreme Court to take up the issue.
CORRECTION: A previous version of this article mischaracterized the appeals court's action with regard to the lower courts' rulings on the marriage bans, suggesting they too had upheld the statutes.
BEFORE YOU GO
PHOTO GALLERY
25 LGBT-Friendly Products & Companies Targeted By Boycotters