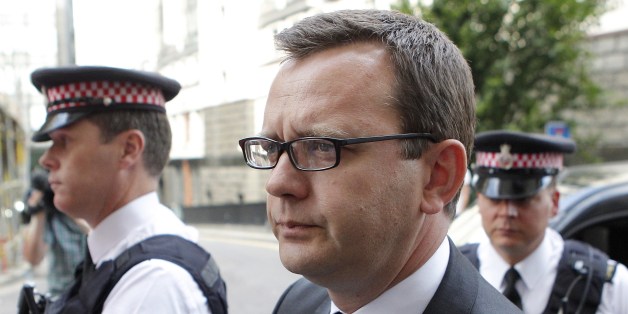 Former News of the World editor Andy Coulson was released from prison today after spending less than five months behind bars for a hacking scandal that brought down the newspaper, BBC reported.
Coulson, 46, was convicted in July of conspiring to intercept voicemails, and sentenced to 18 months in prison.
At the sentencing, Judge John Saunders said Coulson and several other senior journalists at the newspaper illegally listened to the voicemails of celebrities, royals, the police, politicians and even crime victims, The Associated Press reported. The judge put the majority of the blame on Coulson for the hacking that took place while he was editor between 2003 and 2007.
"Mr. Coulson has to take the major blame for the shame of phone hacking at the News of the World," Saunders said. "He knew about it. He encouraged it when he should have stopped it."
The scandal caused ripples throughout Britain and prompted Rupert Murdoch to shutter the paper in 2011.
After resigning from News of the World, Coulson served as Prime Minister David Cameron's communications chief.
On Friday morning, Coulson walked out of Hollesley Bay Prison in Suffolk, but did not speak to reporters.
According to the Ministry of Justice, some inmates may be eligible for early release if they agree to undergo house detention. According to HuffPost UK, Coulson will have to wear an electronic monitor until he has served half of his full sentence as a condition of his early release.