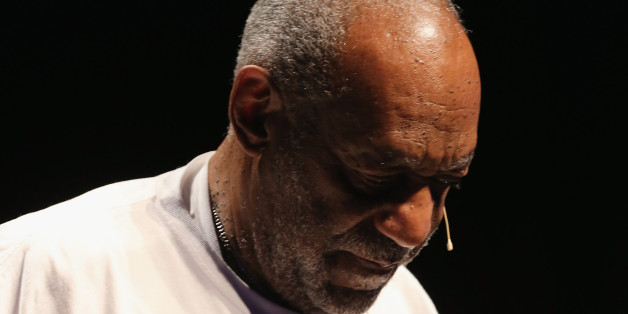 Following a string of sexual assault allegations resurfacing in recent weeks, Bill Cosby's legacy as one of pop culture's most iconic and influential figures have faced public scrutiny. To date a total of 15 women, including supermodel Janice Dickinson, have accused Cosby of sexual assault.
And though the legendary comedian has yet to address the claims, NBC network has decided to pull the plug on a developing Cosby sitcom, which also resulted in TV Land's decision to stop airing reruns of "The Cosby Show," and Netflix postponing the launch of a forthcoming stand-up special.
Such actions stemming from the growing list of accusations have some questioning whether Hollywood has distanced itself from the 77-year-old comedian, while former co-stars dismissing assault rumors.
With that said, we asked for your thoughts, feelings and opinions on the series of sexual assault allegations against Bill Cosby. Here are some of the responses we received, in addition to a few celebrity reactions:
"I defend Dr. Cosby until God, or DNA says different! Why not bash a black Icon?! Amerikkka eats it's young and old." -- Luqman A Sudan
"I don't know what to believe ,but I do have a problem with why wait so many years to tell...... you could have save and protected the other 14 the motives sound malicious." -- Jelecia ImmaStylist King
"Kind of suspicious. With due respect if it's true follow the law, otherwise it is sad indeed. Why the silence until now?" -- Peter Odeh
"It's not weird at all that he hasn't spoken out. It would be very naive to think that words don't get twisted by the media. He's doing it right. If he ends up going to trial, he'll have ample opportunity to testify" -- Stephanie Denise Vault-Bey
"I don't know if it's true, partially true, or a total lie, but waiting over 30 years to report it!?!? The stories don't make sense and to treat this old man like a criminal based on some ancient allegations with no proof is crazy! What is really going on here???" -- Leslie Brown-Spear
I worked with @BillCosby in '86 when I was 19. We were alone together many times. He was a perfect gentleman & became a mentor to me.

— Stacey Dash (@REALStaceyDash) November 20, 2014
Cosby rape allegations are classic case of he said/she she she she she she she she she she she she she she she said > http://t.co/gxhZ0ziS5i

— Piers Morgan (@piersmorgan) November 19, 2014
I can't say whether Bill Cosby is innocent or guilty. But the idea that his philanthropy and activism are a pass is repugnant.

— Marc Lamont Hill (@marclamonthill) November 16, 2014
15 people accuse of doing the same crime, about the same way, you did that ish. #forclarity

— Demetria Lucas (@abelleinbk) November 19, 2014
Because Cosby made you laugh and is a good actor doesn't mean he can't also be a rapist. #forclarity

— Demetria Lucas (@abelleinbk) November 19, 2014
Been thinking all week that the change in reaction to Cosby allegations is due in part to feminists shifting the culture around these issues

— Zerlina Maxwell (@ZerlinaMaxwell) November 20, 2014
@blackvoices he's always been a known womanizer & where there's smoke there's fire. Over 10 women can't be telling the same story if a lie

— #teamLEBRON (@BerrieOH) November 20, 2014
.@blackvoices so the fact he has all these rape allegations against him, I believe every one of em. He's been suspect in my eyes #BVTellUs

— BlackGirlMagic (@DiDiCIM) November 20, 2014
@blackvoices Hate idea of not reporting crime, then going to media years later to basically blackmail people out of public life #BVTellUs

— Virginia Torbert (@Moonlitechirp) November 20, 2014
@blackvoices @tyrend4 i think in my opinion they are just doing this for publicity i don't believe he did that no doubt in my mind.

— Bonita Randolph (@tyrend4) November 20, 2014
@blackvoices Bill Crosby probably was a arrogant wealthy hoe now his past has caught up with him. There's no statutory timeline on hurt.

— Vanessa Thompson (@Zenyie) November 20, 2014
@Glamor14kt @blackvoices Thanks, had same issue w/Anita Hill - I believed her, but not right 2 wait and attack when Thomas up for Supreme Ct

— Virginia Torbert (@Moonlitechirp) November 20, 2014
BEFORE YOU GO
PHOTO GALLERY
Bill Cosby Over The Years