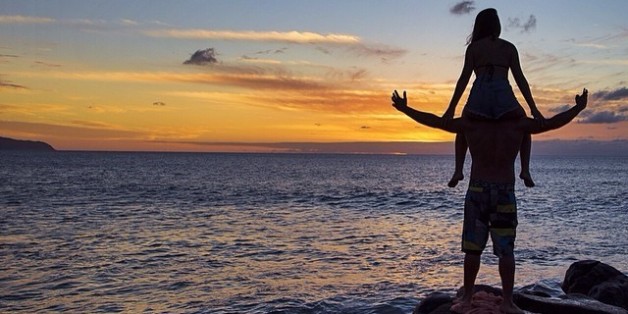 It's that time of year again. Families and friends are gathering together, carefully crafting Thanksgiving dinner menus, indulging in short breaks from the office and debating over which football game to watch on the big day.
But they are also taking a minute to pause and reflect on their lives, thinking about what lends them the greatest sense of gratitude each day.
Feeling grateful -- and sharing those feelings with others -- goes far beyond the Thanksgiving holiday. Consciously acknowledging what you're most thankful for can boost your well-being, improve your sleep and even make you a better friend. Not to mention it makes those on the receiving end of your gratitude feel good, too.
Harnessing the power of this season's moments of nostalgia, we collected touching photos from our Twitter and Instagram fans of the parts of their lives that make it all worthwhile.
nicole_ransom/Instagram
carolweston/Instagram
carolweston/Instagram
wajidan/Instagram
@HealthyLiving That said, I'll gladly post a pic of someone I am truly thankful for... #hpgratitude pic.twitter.com/DuqFR9Xn6Z

— Cara Anselmo, RDN (@CaraAnselmo) November 19, 2014
CaraAnselmo/Twitter
heidiatkin/Instagram
cholloway10/Instagram
curlys_corner/Instagram
ryzone/Instagram
ryzone/Instagram
ryzone/Instagram
ryzone/Instagram
murrco/Instagram
beckfrost123/Instagram
writetoleesa/Instagram
cristalinaj/Instagram
writetoleesa/Instagram
@thirdmetric @MooreOrtho #HPGratitude Broken foot! Grateful to be off crutches in time for #Thanksgiving! pic.twitter.com/W8B5EHoih2

— Salley Rickenbacker (@SalleyRick) November 20, 2014
SalleyRick/Twitter
cristalinaj/Instagram
cristalinaj/Instagram
albertbabycat/Instagram
paper_ships/Instagram
delisaraye/Instagram
mr_babdellahn/Instagram
lincolnmondy/Instagram
By submitting your image, you are agreeing to The Huffington Post's TOS: bit.ly/HuffPostTOS
BEFORE YOU GO
PHOTO GALLERY
10 Reasons Why Gratitude Is Healthy