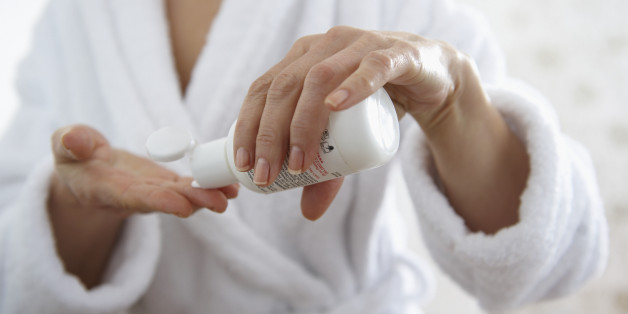 By Madeline Kennedy
(Reuters Health) - Products for kids with itchy skin that are labeled hypoallergenic often contain ingredients that can cause allergic reactions, a recent study found.
The "hypoallergenic" label is not regulated by the FDA, said Carsten Hamann, a medical student at the Loma Linda University School of Medicine in California and the lead researcher on the study.
He and his colleagues tested products that might be used by kids with eczema, which affects 17.8 million people in the U.S., according to the National Eczema Association. Patients have patches of red, itchy skin, often on the arms, legs, cheeks, and behind the ears.
"Kids who have eczema or atopic dermatitis use more lotions and creams and ointments, etc. Ostensibly, their caregivers who purchase these products to use on the kids' skin, give preference to products using these meaningless marketing terms," Hamann told Reuters Health in an email.
Doctors generally advise people with eczema to apply moisturizer to inflamed areas of skin. But people with eczema tend to have a higher risk of so-called "contact allergies." That is, they may have allergic reactions to substances that come in contact with their skin, including fragrances, preservatives, and other kinds of chemicals.
For the new study, researchers tested 187 cosmetic products found in six different stores in California, to see if they contained any of the 80 most common known allergens, as defined by the North American Contact Dermatitis Group.
All of the products were specifically marketed as being safe for use in children, and all were labeled as "hypoallergenic," "dermatologist recommended/tested," "fragrance-free," or "paraben free."
Overall, 89 percent of the products contained at least one allergen, 63 percent contained two or more, and 11 percent contained five or more. The average number of allergens per product was 2.4, the researchers reported in the Journal of Allergy and Clinical Immunology.
Preservatives and fragrances accounted for 58 percent and 29 percent of the allergens, respectively.
Ten percent of the products contained methylisothizolinone, a preservative that is about to be banned in the European Union because it can cause severe skin irritation, according to the researchers.
"It would be very difficult for even the most caring, intelligent and well-read parent to know the names of 80-plus allergens and their synonyms, let alone compare that list of allergens to a 15-plus long ingredient list on the back of a pediatric product," Hamann said.
But Dr. Donald Belsito, the Leonard C. Harber Professor of Dermatology at Columbia University Medical Center in New York, suggested in comments to Reuters Health that the problem may not be as bad as it appears.
The study "really misrepresents a lot of these chemicals because they're listing the frequency with which they were found in a product, not the frequency at which they cause allergy," Belsito said in a phone interview.
"Many of the chemicals on that list are very, very rare causes of allergy," he added.
Dr. Michael Ardern-Jones, a skin disease specialist at the University of Southampton in the U.K., agreed that defining something as an allergen can be complicated.
"Almost any chemical compound could be implicated as an allergen, so it is almost impossible for a cream to be truly non-allergic," he told Reuters Health. "Thus, as there is no true 'hypoallergenic' cream, there is no agreed meaning of 'hypoallergenic.'"
Belsito and Ardern-Jones both say ointments are generally the safest products. Creams and lotions contain water and therefore must contain preservatives, making them more likely to contain allergens.
Belsito recommends petroleum-based products such as Vasoline and generally recommends keeping skincare products simple.
He also noted that the National Eczema Association reviews products and is a more reliable resource than the product labels.
Ardern-Jones added that prescription moisturizers are usually reliable. He also recommends that people with eczema or allergies should "avoid fragranced, colored products and those where the ingredient listing is not stated."
SOURCE: http://bit.ly/1AleIoR The Journal of Allergy and Clinical Immunology, online November 7, 2014.
BEFORE YOU GO
PHOTO GALLERY
Worst Foods For Your Skin