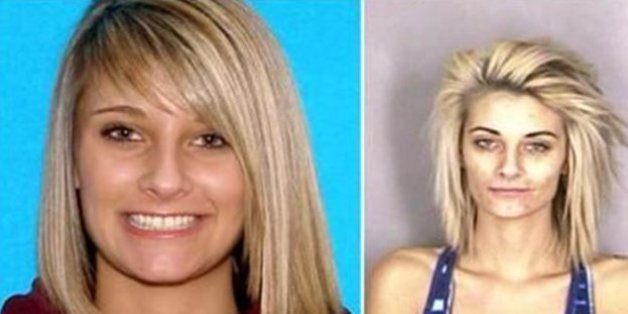 A former beauty queen faces some ugly legal problems after being arrested for possession of both meth and heroin.
Jamie Lynn France, 23, the 2009 Miss Teen Oregon-World, was arrested Wednesday in a Salem, Oregon motel room, according to the Keizer Times. She was charged with one count each of possession of methamphetamine, possession of heroin and possession of suboxene, a prescription medicine to treat opiate addiction. It appears cops raided the room to bust a dealer.
She was booked into the Marion County Correctional Facility and later released on $30,000 bail.
This marks France's second arrest this year.
In January, she was cited for driving under the influence in January after a head-on crash with another intoxicated driver.
Officials warned the public about the dangers of drugs by noting changes in France's physical appearance seen in her mug shot compared to her reign as beauty queen.
"The Keizer Police Department would like to take this opportunity to caution against the use of illegal controlled substances because of the terrible long-term affects to the user, their families and our communities. Jamie France, formerly of Redmond, Oregon, was the 2009 winner of the Miss Teen Oregon-World competition. We have included photographs taken both before as well as following the abuse of controlled substances for each of the people arrested in this case."
PHOTO GALLERY
Not So Beautiful Beauty Queen
Investigators from the Keizer Police Department also arrested Jarrod Wells, 37, in the motel with Francis. The room was filled with a wide variety of drugs, including heroin, meth and psychedelic mushrooms, the Keizer Times reports.
Wells' wife, Erin Wells, 37, was arrested at the couple's house a short time later. Two small children, ages 7 and 4, were taken into custody and later placed with a relative, according to a release by KOIN TV.
Investigators said they found more than an ounce of heroin, several grams of methamphetamine, a small amount of psilocybin mushrooms at the house as well as other evidence suggesting that drugs were being sold there.
According to a department release, heroin and methamphetamine were strewn throughout the home and were within easy reach of the two children.
Jarrod Wells was charged with multiple felonies, including three counts of delivery of meth, three counts of delivery of meth within 1000 feet of a school, two counts of child neglect and one count each of frequenting a place where controlled substances are used, 6abc.com reports.
His bail was set at $415,000.
Erin Wells was charged on two counts of child neglect and one count each of frequenting a place where controlled substances are used, possession of heroin and possession of methamphetamine. Her bail was set at $195,000.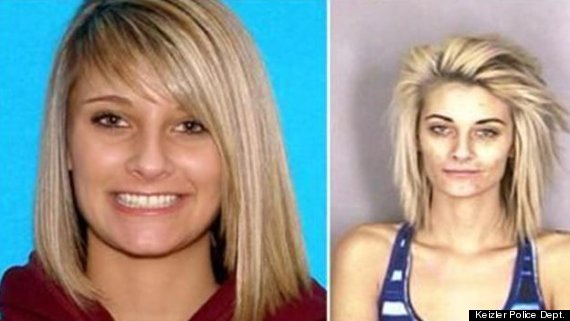 Like Us On Facebook |

Follow Us On Twitter |

Contact The Author
BEFORE YOU GO
PHOTO GALLERY
Horrors of methamphetamines