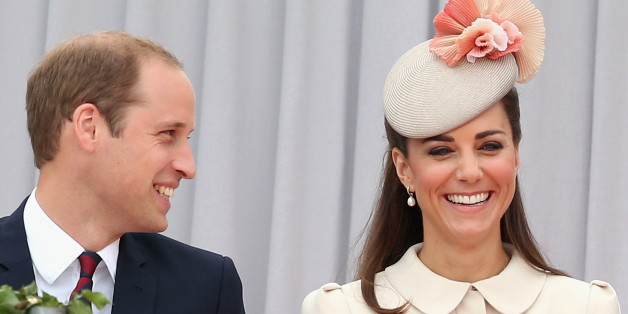 As Prince William and Kate Middleton prepare for their December trip to New York City and Washington, D.C., U.S. journalists are having a strop over the very specific style guidelines laid out for them by Buckingham Palace.
Basically, if you want a shot at covering the Duke and Duchess of Cambridge, the monarchy said in a Wednesday email to media outlets, don't even think about showing up in jeans.
"Journalists wishing to cover Royal engagements, whether in the United Kingdom or abroad, should comply with the dress code on formal occasions out of respect for the guests of The Queen, or any other member of the Royal Family," reads the monarchy's guidelines for overseas visits.
"Smart attire for men includes the wearing of a jacket and tie, and for women a trouser or skirt suit," instructions continue. "Those wearing jeans or trainers will not be admitted and casually dressed members of the media will be turned away. This also applies to technicians."
American journalists aren't exactly thrilled with these guidelines:
The royal family is trying to tell the Capitol Hill press corps how to dress. Isn't this what the revolution was for? http://t.co/TWZOs2l4Mb

— Rebecca Berg (@rebeccagberg) November 20, 2014
Imperious royal blather! We're Americans. We don't answer to kings and queens. Freedomsneakers for all! http://t.co/cEDW8MkPsD

— Cranberry Lowrey (@AnnieLowrey) November 20, 2014
The monarchy didn't immediately return a request for comment. But as The Daily Beast's Tom Sykes points out, the guidelines for covering royals don't end there: photographers have long been instructed not to capture members of the royal family eating, drinking, or "in prayer," among other unusual rules.
BEFORE YOU GO
PHOTO GALLERY
William and Kate join poppy sellers