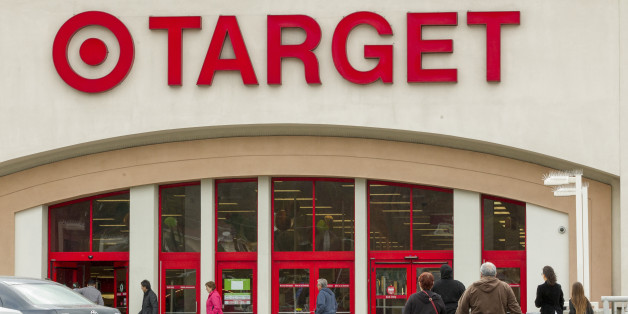 This article was reported by DealNews, a site that scours the web for the best retail deals.
Target is kicking off Black Friday with a hard-to-beat selection of deals on TVs, iPads, and a never-before-seen sale on its own gift cards.
Last Black Friday proved to be a nightmare for Target, so this year the mega-retailer is hoping to lure shoppers back with a strong selection of deals. From the looks of it, Target has done its homework as its offering record-breaking deals on TVs, a never-before-seen sale on gift cards, and ultra-cheap video games. Here's the best of Target's Black Friday ad.
Target Black Friday Ad Analysis
The Good Deals
Black Friday prediction for TVs in this size category by $59, but it's just $9 away from tying last year's best Black Friday price for a 32" TV. Without a doubt, this is the star of Target's Black Friday ad.
Although Sam's Club and Dell will offer this Xbox One bundle at the same price, Target is one-upping its competitors by bundling a $50 Target gift card with its Xbox One promo. Even if you're not much of a Target customer, that50 card can be re-gifted or sold for close to face value. Better yet, use it toward the purchase of a new game.
Though we've already seen these headphones for $95, it was a rare, short-lived deal. Traditionally, only refurb Solo HD headphones drop under100. It may not be Target's strongest deal, but it's not bad if you're a Beats Solo fan.
You know it's Black Friday when TV prices dip below $100. Despite being an uncommon size, this 29" Element 1080p LCD HDTV is the cheapest 29" TV we've ever listed. It's20 cheaper than our prediction for 32" sets and beats all 29" LCD TV deals we've seen this year by $51.
We have a new winner in the 46" to 48" HDTV category. This 48" Westinghouse undercuts Sam's Club's 48" Sanyo by $63 and it beats our own TV prediction by a whopping $64.
Looking for a deal on a subsidized Samsung Galaxy S5? Unless we see for-profit deals, this is as good as deals will get and it beats a Sam's Club deal by about a buck.
Target is offering generous Target gift cards with the purchase of select iPads. Below we'll highlight the deals we think offer the best value:
Yes, this current-generation iPad Air is selling at list price, but Target is offsetting the cost by bundling it with a generous140 Target gift card. This deal will most likely trump Apple's Black Friday sale, which last year bundled a $75 Apple gift card with iPad Air purchases.
Like its bigger cousin above, Target is selling the iPad mini 2 at full retail value. However, the inclusion of a $100 Target gift card certainly helps offset the cost of the tablet and unless Apple changes their Black Friday sale for the better (highly unlikely), this Target deal is likely to provide a better value than Apple's offering.
Although we've seen the original iPad Air for as low as $339 this month, this deal bundles a $100 gift card, which is like getting $100 off the cost of this tablet.
If you blinked, you probably missed it, but earlier this year we listed the GoPro HERO3+ Silver Edition for $200. This deal offers it at $250, but also bundles a $50 Target gift card, which if used, effectively drops the cost of this action-cam to $200. along with Dell Home) will offer this PS4 bundle for $400. But proceed with caution because Walmart and Best Buy may try to undercut Target and Dell by offering this same bundle at a slightly lower cost or with a bundled gift card.
The Bad Deals
Target wants to own Black Friday and for the time being, it's doing a good job at it. For gamers, the retailer is also offering various Xbox One and PS4 titles from $15 and $25, respectively. Blu-ray movies also start at $4 for titles like "Gravity," "The Wolf of Wall Street," and "American Hustle." (That undercuts some titles that Sam's Club offers from $9.) Finally, from 6 am until 12 pm on Black Friday, Target will take 10 percent off all Target gift cards. That's the first time Target has offered such a discount and one of the very few times any retailer has offered discounts on its own gift cards.
Excited for Black Friday deals? Consider subscribing to the DealNews Select Newsletter to get a daily recap of all our deals; you never know when a Black Friday price will be released! You can also download the DealNews app, check out the latest Black Friday ads, or read more buying advice.
PHOTO GALLERY
Target Black Friday Deals 2014
BEFORE YOU GO
PHOTO GALLERY
15 Stores Open On Thanksgiving