Life and business strategist Tony Robbins is a big believer in compound interest. Many people find it hard to save money. Tony recommends looking at building a savings in the same way that you look your taxes -- as something that you have to pay. Take 20% of what you're making, put it away, and never look at it. Making a bunch of money is not the way to save money, as can be seen with people like Mike Tyson, who made half a billion dollars and still ended up bankrupt. You've got to put money away into a savings, so that in case something happens, you have that money saved.
Get Tony's latest book, Master The Money Game: 7 Steps To Financial Freedom.
For more inspiring advice from Tony Robbins, view the slideshow below
PHOTO GALLERY
Tony Robbins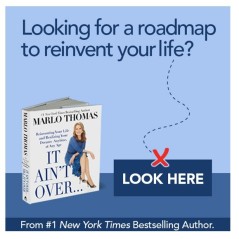 Add Marlo On Facebook:
Follow Marlo on Twitter:
Sign up to receive my email newsletter each week - It will keep you up-to-date on upcoming articles, Mondays with Marlo guests, videos, and more!