What's the biggest thing holding Americans back from attaining financial freedom? According to life and business strategist Tony Robbins, it's complexity. Our lives are much more complex than they used to be. People used to be able to work their entire lives at one company, retire with a pension, and live off of that money. Now, employees are being enrolled in 401k programs, which aren't modeled for you to fully rely on after retirement. Not to mention, these plans come with financial language designed to keep you from doing your own finances -- which Tony decodes in his latest book, Master The Money Game: 7 Steps To Financial Freedom.
For more inspiring advice from Tony Robbins, view the slideshow below:
PHOTO GALLERY
Tony Robbins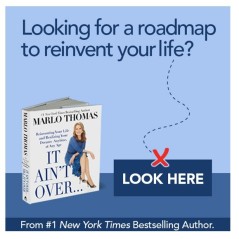 Add Marlo On Facebook:
Follow Marlo on Twitter:
Sign up to receive my email newsletter each week - It will keep you up-to-date on upcoming articles, Mondays with Marlo guests, videos, and more!