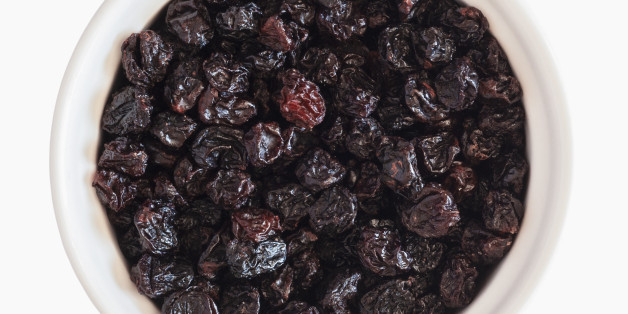 'Twas the week before Thanksgiving, and Twitter was already antsy for turkey time. It must've been because of all those Kim Kardashian butt/turkey parodies that we posted last week.
But before we start prepping our Thanksgiving dishes, there are #deepthoughts to be had. HuffPost's own Kim Bhasin tells us who can and who can't have brie, Michelle Persad realizes why she has trust issues and the best drunk chef in the world, Hannah Hart, makes us seriously contemplate mac & cheese for breakfast.
So hop on your
turkey booties
and settle in with your
Snapshotr
, because Twitter was extra funny this week. As always, bon appeTWEET!
Raisins masquerading as chocolate is the main reason I have trust issues

— Michelle Persad (@michelleapersad) November 17, 2014
If you don't eat the rind, you don't deserve the brie.

— Kim Bhasin (@KimBhasin) November 14, 2014
But what if we had mac & cheese for breakfast.

— Hannah Hart (@harto) November 21, 2014
Eating pizza all month long to bring awareness to pizza and pizza-related issues.

— Jason Gelles (@1CarParade) November 18, 2014
omg u guys im so full on turkey and so0Oo sleepy hahaha. No not really, just getting a head start on the same bullshit tweets we'll all have

— Sebastian Murdock (@SebastianMurdoc) November 20, 2014
Dear airport food distributors, round bread is not a bagel.

— Alex Leo (@AlexMLeo) November 18, 2014
***Tries to steal awesome recipe magazine from psychiatrists waiting room without also being diagnosed with kleptomania.***

— AZEALIA ⚓️ BANKS (@AZEALIABANKS) November 18, 2014
Does anyone out there eat just one, single bowl of cereal for breakfast?

— Kate Bratskeir (@Kbratskeir) November 18, 2014
I always assume any pizza leftovers I find in a fridge are full of poison because who doesn't finish all their pizza except for murderers

— samir mezrahi (@samir) November 21, 2014
"I ain't got no type" pic.twitter.com/xja6tAY5Z2

— no (@tbhjuststop) November 20, 2014
Want to read more from HuffPost Taste? Follow us on Twitter, Facebook, Pinterest and Tumblr.
BEFORE YOU GO
PHOTO GALLERY
Thanksgiving Comedian Jokes