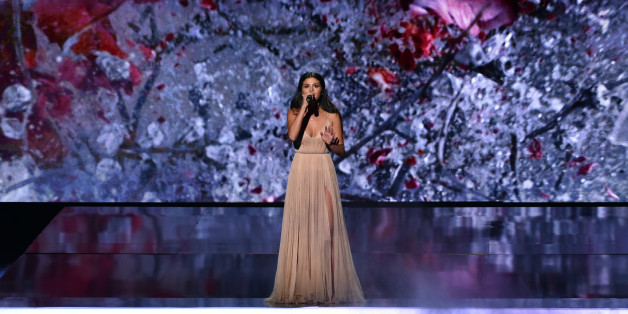 Selena Gomez performed "The Heart Wants What It Wants" for the first time live at the AMAs on Sunday. Earlier this week, she posted a photo from rehearsals, and wrote, "Wasn't prepared for how nervous I'd be, I mean I've done this before. But now it's just me. All of me."
She performed in a nude gown in front of an overly sentimental montage (think flowers, eclipses, tearful eyes, wings, and creepy shadows).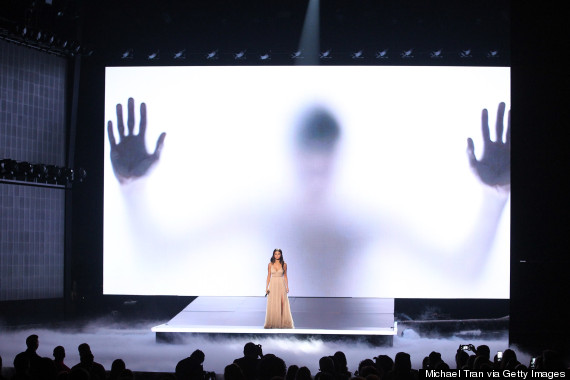 BONUS: She moved her bestie Taylor Swift to tears

Gomez released the new single and its music video earlier this month. The emotional track is about her ex-boyfriend, Justin Bieber, who reportedly just unfollowed Gomez on Instagram. The heart does not want your Insta fave, Swaggy Biebs.
BEFORE YOU GO
PHOTO GALLERY
2014 American Music Awards Red Carpet