Yes, you heard us right: We love Tevas and socks.
Why, you might ask? Well first of all, Tevas are insanely comfortable, waterproof and cheap. And second of all, they are having a renaissance, in case you weren't aware. While you may think they only work in the summer (or in the Nineties), throw on a pair of socks and some boyfriend jeans and you've got a killer outfit.
Check out our Teva inspiration and other badass accessories below:
Jane Aldridge's sandals (Image via @seaofshoes): Tevas with socks! We repeat, Tevas with socks. Dreams really do come true.
Camille Charrière's scarf (Image via @camtyox): Scarves that double as blankets, A+.
Frédérique Tietcheu's socks (Image via @igobyfrankie): Whenever we can work hot dogs into our outfit, we're happy.
Sandee Joseph's hat (Image via @curveny): This may be the best hat we've ever seen.
Carmen Hamilton's purse and rings (Image via @chroniclesofher_) : A study in less is more.
Anja Rubik's hat: Your ears don't need a beanie just yet -- wear a wide-brimmed topper now, while you still can.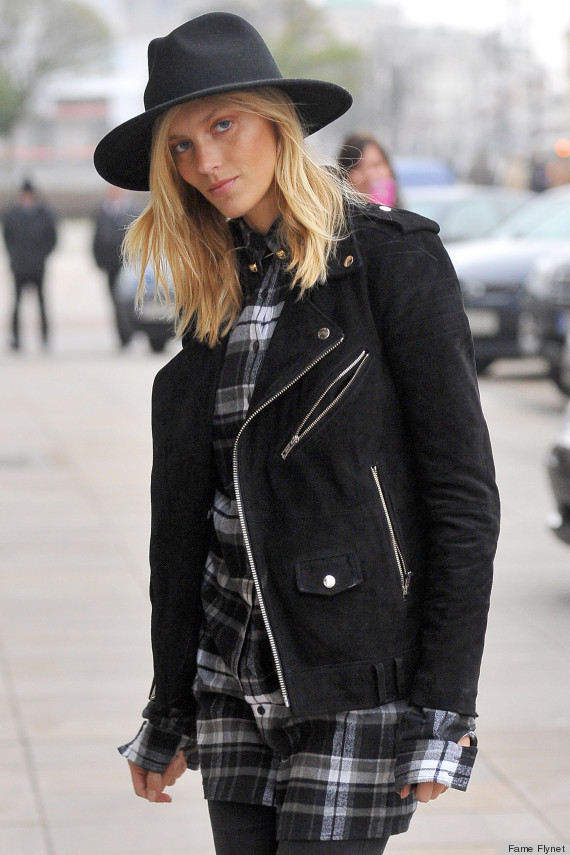 BEFORE YOU GO
PHOTO GALLERY
New York Fashion Week Street Style