I was delighted to have life and business strategist (and New York Times' bestselling author) Tony Robbins join me as my guest on Mondays with Marlo! Tony answered all of your questions, from how to overcome failure, ways to be more successful, and more. Watch our full interview to hear all of his insightful advice!
Watch the full show above, or skip ahead to the links below!
Get Tony's latest book, Master The Money Game: 7 Steps To Financial Freedom.
For more inspiring advice from Tony Robbins, view the slideshow below:
PHOTO GALLERY
Tony Robbins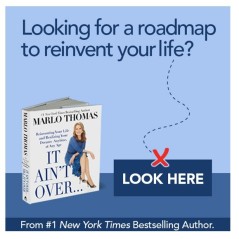 Add Marlo On Facebook:
Follow Marlo on Twitter:
Sign up to receive my email newsletter each week - It will keep you up-to-date on upcoming articles, Mondays with Marlo guests, videos, and more!