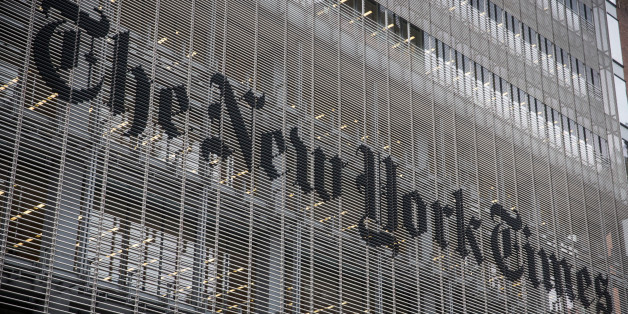 New York Times public editor Margaret Sullivan responded to criticism on Saturday that the paper has been biased in its coverage of the Israeli-Palestinian conflict.
Beginning by stating that this was a column she "never wanted to write," Sullivan used emails from readers and an interview with Times international editor Joseph Kahn to assess how the publication could report more fairly and accurately on a story so deeply polarizing and historically complex.
While Sullivan weighed in on issues like bias, transparency and the need for more historical context in the paper's reporting, perhaps the most startling admission was that The New York Times currently does not have a single native Arab speaker working at its Jerusalem bureau.
"At one time, the paper went out of its way not to assign Jewish staff members to the Jerusalem bureau; that, appropriately, has not been the case for decades," Sullivan wrote. "At this moment, the Times has no native Arabic speakers in its bureau. That's a deficiency -- one that Mr. Kahn said he is actively working on."
At the end of her column, Sullivan gave four numbered suggestions for how the Times could work to fix some of the deficiencies in its coverage of the conflict. She recommended that the paper "provide as much historical and geopolitical context as possible in individual articles," "find ways to be transparent and direct with readers about the Times' mission in covering this area," "strengthen the coverage of Palestinians" by reporting on Palestinian daily life and hiring a native Arab speaker on staff, and "stop straining for symmetry" in suffering in an attempt to appear balanced.
"The Times will never satisfy everyone with its coverage of the Israeli-Palestinian conflict -- no more than I can satisfy everyone (or even anyone) with this column. But that should not be the goal," Sullivan wrote. "With the situation so polarized and no visible movement toward peaceful resolution, all that Times journalists can do is play it as fairly and straightforwardly as possible, both in covering the news and in engaging honestly and openly with their readers."

BEFORE YOU GO
PHOTO GALLERY
New York Times