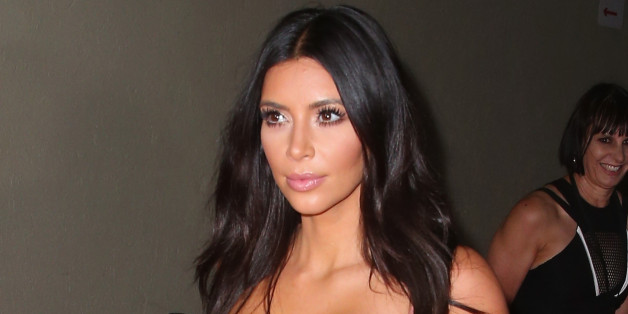 The New York Times has corrected an article that pulled quotes from a satirical one about Kanye West in which the rapper compares his butt to Kim Kardashian's derrière.
The Times article, published Friday, was written by columnist Joyce Wadler, who used an article from the website The Daily Currant as a source. Kanye West claims to have a nicer "ass" than his wife -- "one of the top three asses of all time," to be exact -- in the satirical piece, which cites the comment as part of an interview with Chicago's WGYN (which does not exist).
From The Daily Currant:
"I don't understand why everyone is focusing on Kim's booty." he said. "Obviously I love her ass. That's why I married her. But nobody has an ass like mine. I have one of the top three asses of all time.

"My booty is like Michelangelo level, you feel me? It's like a sculpture."
Wadler used parts of the story, without attribution, in a column titled "Fear of Kim Kardashian's Derrière," in which she speculates about the future of the reality star's rear end.
An editor's note later added to the post states that The Daily Currant's article about West was in fact fiction:

H/T Jim Romenesko