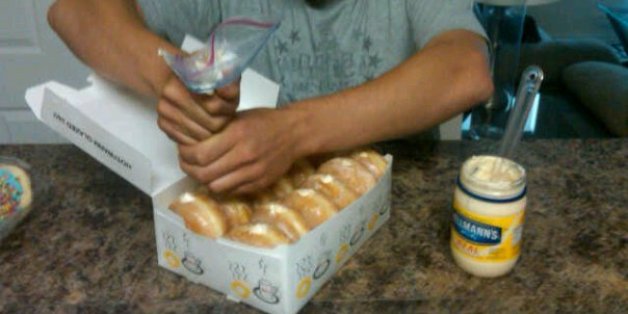 Read on
HuffPost France
So you've been waiting all year to play a prank of epic proportions on your brother, sister, friend, coworker, boss, what have you. April Fools' Day is tomorrow and you have everything in order... except the plan.
Never fear! We're here to help you execute a perfectly simple, yet hilariously harmless prank. Check out these 17 easy gags and April Fools' victory will be yours!
PHOTO GALLERY
Easy April Fools' Day Pranks
Take this inspiration and go! You might just have the...
PHOTO GALLERY
News Anchor Fails (CLONED)
PHOTO GALLERY
six pack shortcuts
the below is one under test now
BEFORE YOU GO
PHOTO GALLERY
Online Dating Fails