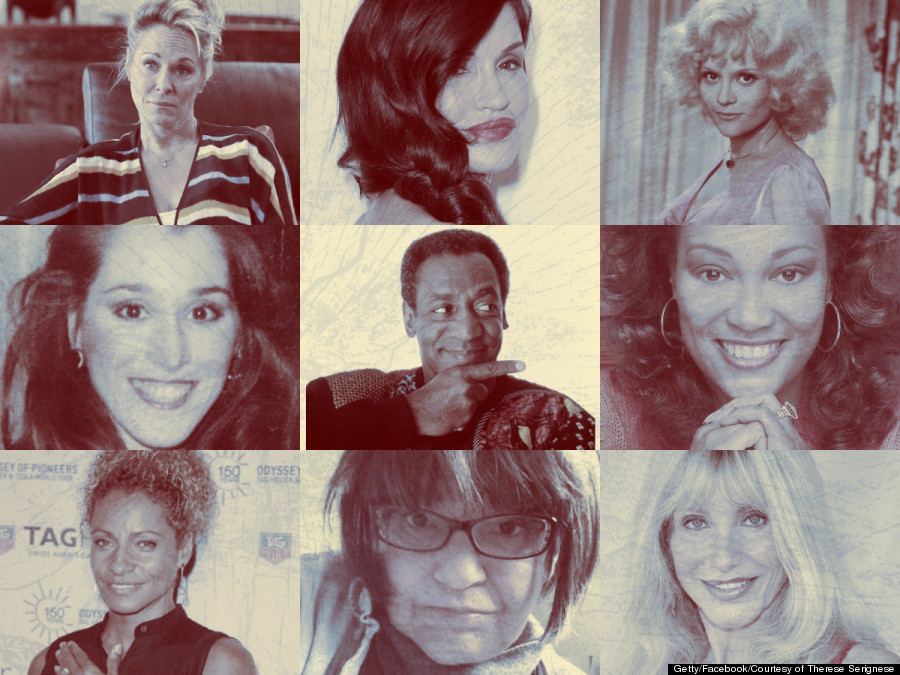 In 2005, Andrea Constand, the former director of operations for the Temple University women's basketball team, filed a lawsuit against comedian and actor Bill Cosby, alleging that he had drugged and molested her. Thirteen women, 12 of whom remained anonymous, agreed to be witnesses in Constand's case, which was settled out of court in November 2006 for an undisclosed amount.
In the years following, the allegations went largely unremarked and Cosby maintained his reputation as America's favorite family man. Then in October of this year, something changed. Comedian Hannibal Burress called out Cosby for being an alleged rapist during a comedy set, and the clip went viral. Cosby declined to respond to the allegations during an interview with NPR's Scott Simon, and days later, on Nov. 16, Hollywood Elsewhere published former actress Joan Tarshis' claims that Cosby had drugged and raped her in 1969.
Since then, more and more women have come forward with similar allegations against Cosby.
For his part, Cosby has either vehemently denied the accusations or refused to respond. On Nov. 22, Cosby explained his silence to Florida Today, saying, "I know people are tired of me not saying anything, but a guy doesn't have to answer to innuendos ... People should fact check. People shouldn't have to go through that and shouldn't answer to innuendos."
In a statement sent to The Huffington Post on Nov. 21, Cosby's attorney Martin D. Singer wrote:
The new, never-before-heard claims from women who have come forward in the past two weeks with unsubstantiated, fantastical stories about things they say occurred 30, 40, or even 50 years ago have escalated far past the point of absurdity.
These brand new claims about alleged decades-old events are becoming increasingly ridiculous, and it is completely illogical that so many people would have said nothing, done nothing, and made no reports to law enforcement or asserted civil claims if they thought they had been assaulted over a span of so many years.

Lawsuits are filed against people in the public eye every day. There has never been a shortage of lawyers willing to represent people with claims against rich, powerful men, so it makes no sense that not one of these new women who just came forward for the first time now ever asserted a legal claim back at the time they allege they had been sexually assaulted.

This situation is an unprecedented example of the media's breakneck rush to run stories without any corroboration or adherence to traditional journalistic standards. Over and over again, we have refuted these new unsubstantiated stories with documentary evidence, only to have a new uncorroborated story crop up out of the woodwork. When will it end?

It is long past time for this media vilification of Mr. Cosby to stop.
In an interview with HuffPost Women, Therese Serignese, a Florida nurse, said Cosby drugged and raped her 38 years ago, and explained what finally prompted her to share her story.
"I'm still angry about what he did, and I'm angry that he pretends he didn't do these things," she said. "And he owes every one of us a sincere apology. I don't want to carry this after he dies without him apologizing. This is a man that everybody said, 'What a great guy this is!' 'This is Mr. Family Man!' -- and I knew he wasn't. I know he's a rapist... I just wanted someone to hear me."
Below is a list of women who have come forward with allegations about Cosby, dated to the time that the allegations were made public. As more claims emerge, this timeline will be updated.