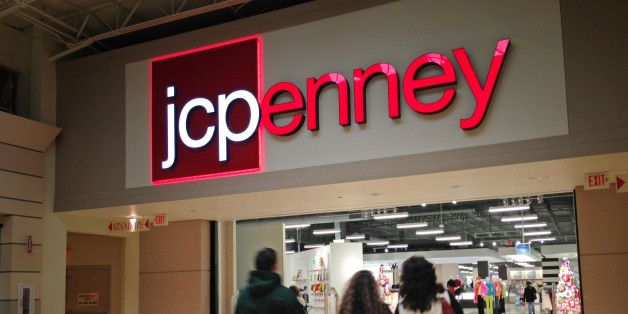 If you want to find the most heavily discounted items on Black Friday, head to J.C. Penney.
According to a recent survey by consumer finance site WalletHub, J.C. Penney's average discount for Black Friday sale items will be as much as 65 percent, more than any other retailer.
WalletHub examined Black Friday discounts at 22 of the largest U.S. retailers and then compared the 5,525 total deals listed in their Black Friday ad books to calculate the average discount at each store. The more expensive a discounted item was, the greater weight it was given when reaching a total average across all products that were marked down. In other words, retailers got more credit for giving greater discounts to higher-ticket items.
"We're confident that we have some of the lowest prices on popular gifts this holiday season," a J.C. Penney spokesperson told The Huffington Post in an email.
Here are the results of WalletHub's survey: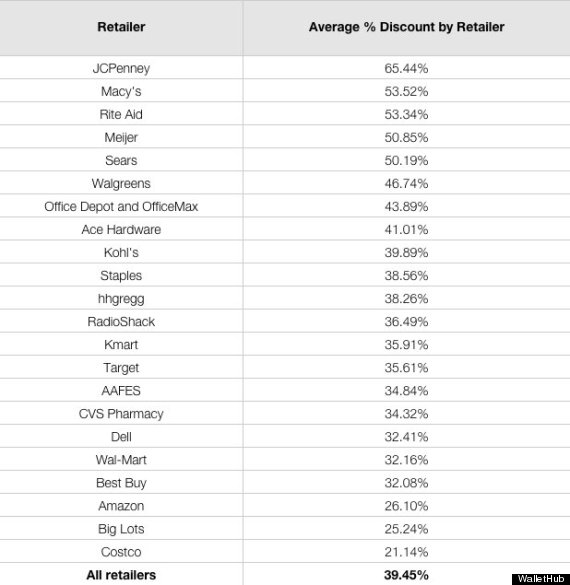 Certain shopping categories are prone to bigger discounts, according to WalletHub's survey. Jewelry has the biggest discounts among the retailers surveyed, with average discounts of 58 percent. Books, movies and music average 52-percent discounts.
The average American shopper is expected to spend $804.42 on holiday shopping this year, up from $767.27 last year, according to the National Retail Federation. Nationwide, that'll come out to about $616.9 billion spent during the 2014 holiday season, an increase of about 4 percent compared to last year.
BEFORE YOU GO
PHOTO GALLERY
15 Stores Open On Thanksgiving