Turns out paradise is not lost.
It exists on Fernando do Noronha, a string of islands 220 miles off the coast of Brazil. This national marine park has waters so pristine and wildlife so precious, you're literally not allowed to swim with sunscreen on in some places. The islands are home to most of the top-rated beaches in all of Brazil and some of the world's best surfing. Some guest lodgings have private baths on their porches, and old-school dune buggies rumble toward beaches brimming with dolphins, lobsters, turtles and corals.
Oh, and did we mention there's a guest limit? Only about 400 visitors are allowed on the islands at any given time, making this sanctuary both epic and epically exclusive.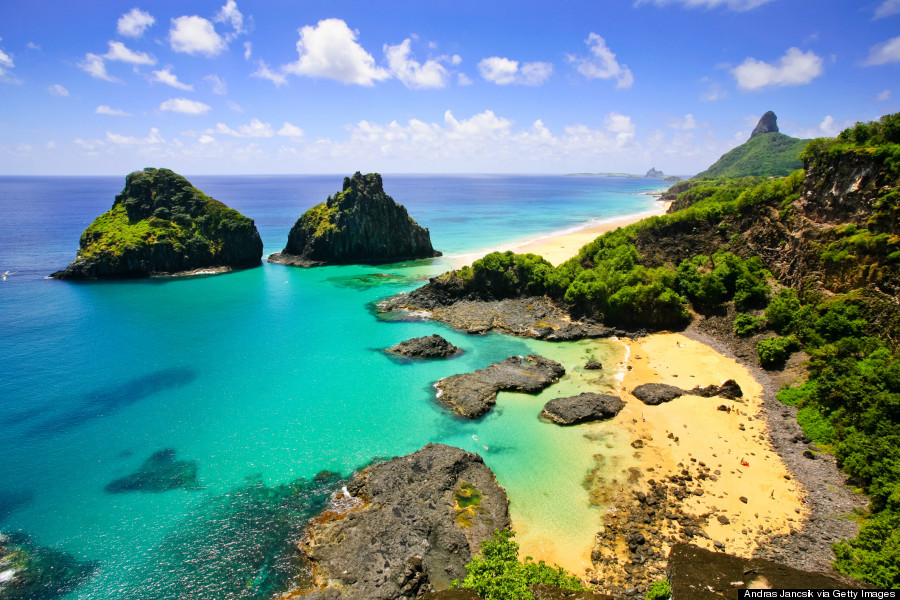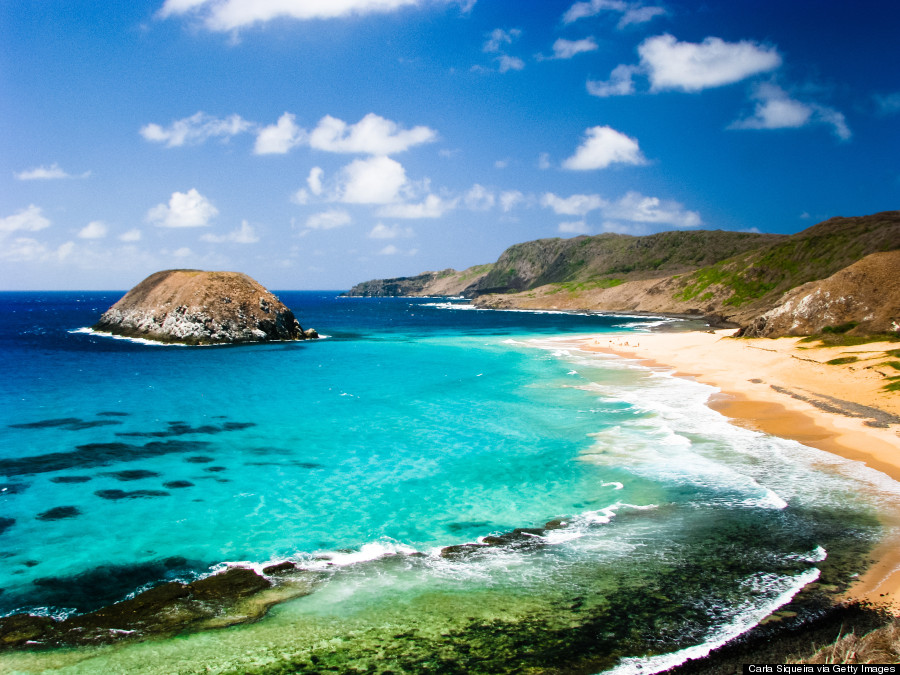 Praia do Leão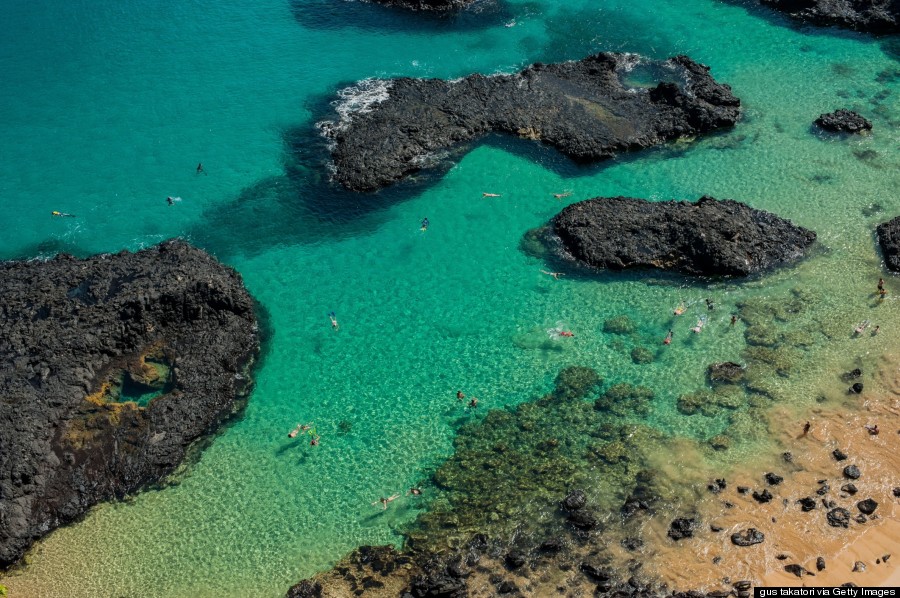 Baia dos Porcos
The islands of Fernando de Noronha actually "represent the peaks of a large submarine mountain system of volcanic origin," according to UNESCO. This UNESCO world heritage site is protected to the point that beaches are best described as "immaculate" and "virtually deserted."
Oh, how we LOVE the sound of that.
You'll find a natural swimming pool at Praia do Atalaia and a beach called Sancho Bay, accessed only via ladder between two rocks. Visitors might dolphin-watch, trek through caves to deserted beaches or hang out with Naomi Campbell as she recovers from Fashion Week.
In any case, this place is perfect. We'll take a eucalyptus bungalow and a snorkel mask, please.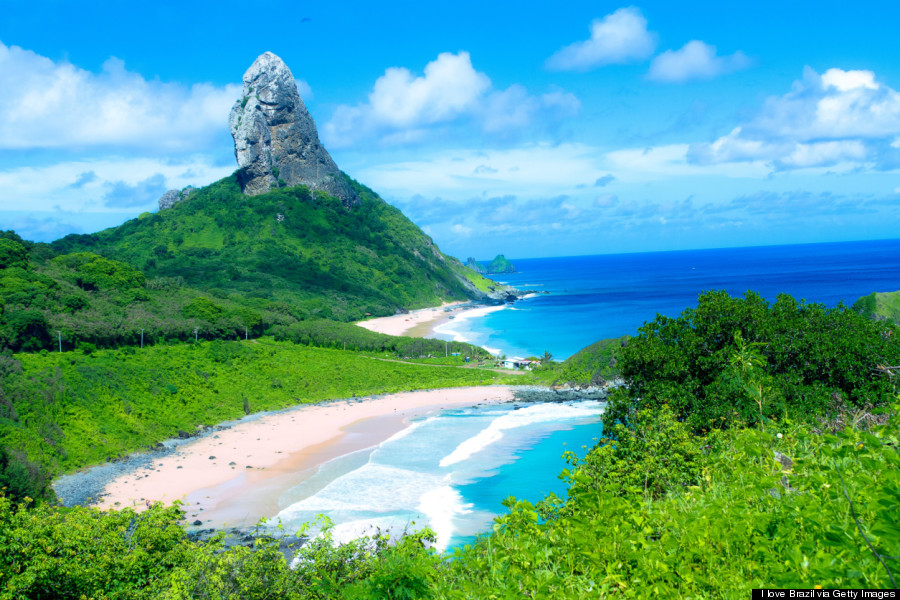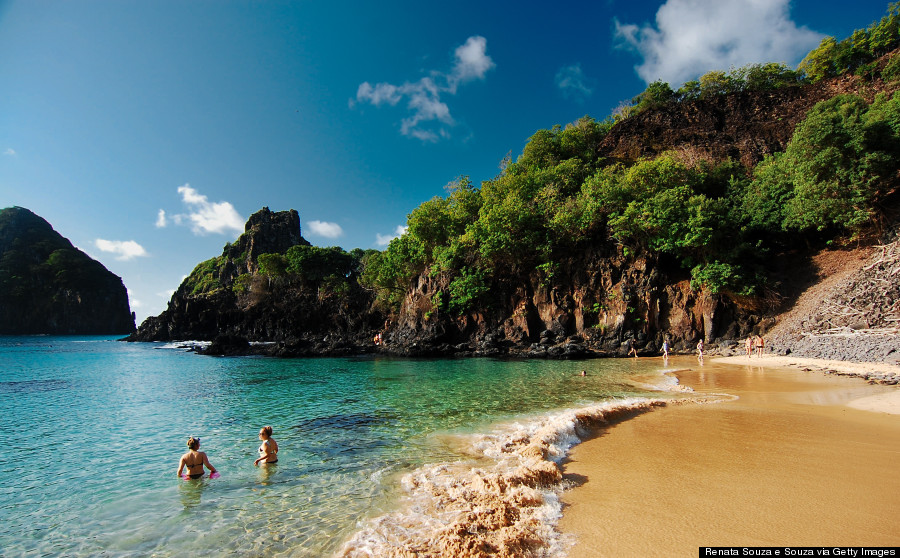 Baia dos Porcos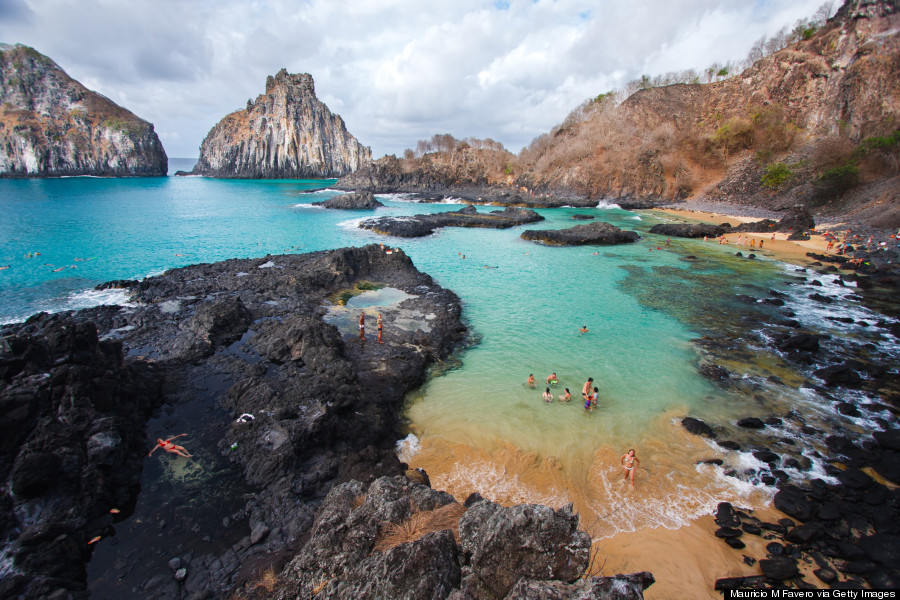 Baia dos Porcos
You can fly to Fernando de Noronha -- once there, many visitors get around via dune buggy.
December marks the start of the high season, so hit the islands soon!
BEFORE YOU GO
PHOTO GALLERY
10 Extravagant Islands You Can Actually Buy