Looking to invest in a tablet? USA Today Lifestyle Tech Editor Jennifer Jolly says that this year, Apple made its smaller tablet, the iPad mini ($399), better than ever. At the moment, it's the best tablet you can buy. The new iPad mini has a Touch ID fingerprint unlock feature, and the size is perfect for browsing the web or reading a book. For a super capable tablet on a slim budget, the Amazon Fire HD 7 ($139) is also a good choice. It has a powerful quad-core processor and beautiful HD display for a very affordable price. At the small and cheap end, Samsung offers the 7-inch Galaxy Tab 4 for about $180.
For more of Jennifer's tech advice and suggestions, view the slideshow below:
PHOTO GALLERY
Jennifer Jolly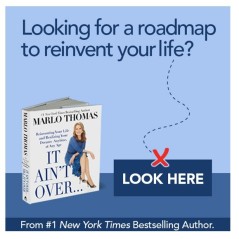 Add Marlo On Facebook:
Follow Marlo on Twitter:
Sign up to receive my email newsletter each week - It will keep you up-to-date on upcoming articles, Mondays with Marlo guests, videos, and more!