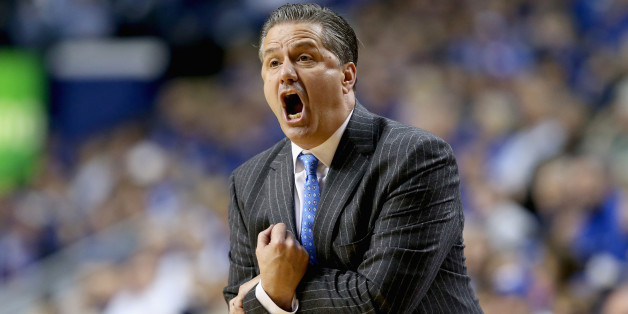 For the second consecutive year, John Calipari enters the college basketball season with the top-ranked team in the country. Kentucky, fresh off its national runner-up finish to Connecticut, once again features an outlandish infusion of freshman talent. In fact, its record-tying nine McDonald's All-Americans is more than all but one NBA team has ever compiled.
Previous stars like Michael Kidd-Gilchrist, Anthony Davis and Julius Randle have all moved on to the NBA, and Calipari hopes this year's crop is just as good. Coaching, however, is an imperfect science -- and the 55-year-old Calipari, who led the Wildcats to a national title in 2012, is keenly aware of how he can improve. Let's examine some statements he has made -- both current and not so current -- so we can begin to understand how this year's Big Blue squad could be his best yet.
"Now, I've seen teams play unbelievable in November and December, and everybody thinks they're gonna do this and this. And they peter out. And normally when I see a team like that, I say, 'They're too good too early. They're too good too early. You're playing like it's March, and the only thing you can do is come back.' So hopefully we have a real upside to this team. Playing four freshmen and a couple kids that didn't play much last year should do that for us."
Calipari has always talked about his teams improving from Thanksgiving to March, and it holds especially true when dealing with a slew of underclassmen in your top 10. Last season, before UK's deep run, this was a team that lost to underwhelming Arkansas twice, along with South Carolina and LSU. Calipari has been criticized for not making adjustments and for his stubbornness with running "his system," but he altered it last year to fit the personality of his team. Neither of the Harrison twins is especially adept at attacking the paint, so he took out the true dribble-drive offense and focused more on lottery pick Julius Randle.
He also entrusted his team to shoot the three, and it paid off. In the 34 regular season and conference tournament games, UK shot 32.5 percent from distance. But it shot 38 percent in the tournament, according to ESPN The Magazine. Maybe most importantly, he got his guys to play elite team defense. In fact, only once during his tenure in Lexington has he had a team not rank in the KenPom top 50 of defense. With what would be the tallest lineup in the NBA, the paint should be well protected this season as well.
"Andrew (Harrison), he's not even the same player. I mean his mindset is totally different. He pushes himself. He's not stopping. If he's hurt, he comes back in because he wants to finish."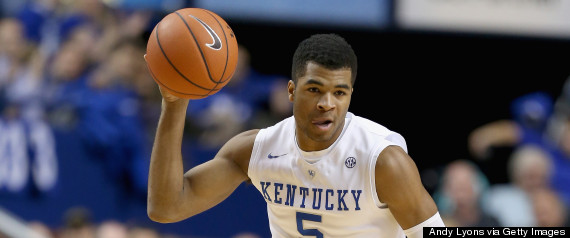 Harrison was a massive recruit known to be a lethal scorer and future lottery pick himself. As a freshman, however, he shot under 37 percent from the floor and struggled with the speed and athleticism of the college game. For Kentucky to live up to its No. 1 ranking, he will have to become a legitimate go-to guy and far more efficient off the bounce as well.
"And people say I only want guys in the NBA. Well, let's see. We've won more games than everybody, we've went to three Final Fours, we've went to two final games, we could have won three national titles. I hate to tell you but we could have won four, because my first year was my most talented team. We weren't an execution team, though. If that team in 2010 was an execution team we would have lost no games. But we weren't. We started too many young guys who didn't have enough experience to be able to do that."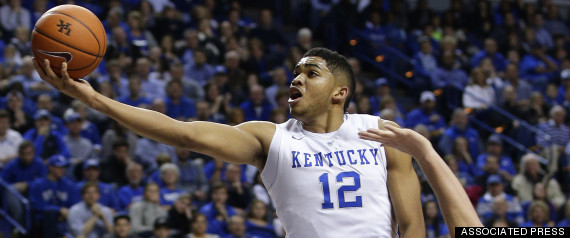 This is why Calipari is so intoxicating. He has had tremendous talent -- dating back to his UMass days with Marcus Camby -- and yet has amassed just one national title. It takes a certain personality to coach the guys Calipari recruits, and even with several March disappointments, he has been enormously successful. Seven-foot freshman center Karl-Anthony Towns (above) may not be Anthony Davis 2.0, but he is an almost surefire top-five pick, and in the mere infancy stages of his development. The beauty of Calipari is that he doesn't have to run plays for some of his best players (like Davis) to be productive, and Towns may be the same. Elite big men are the ultimate commodity in the college game, and the duo of Towns and junior Willie Caulie-Stein -- who probably would have been a top 20 pick in the draft and ranked first in SEC block rate -- is a boon for Coach Cal.
"But the reality of it is, I'm a better coach now. ... It's like a teacher having the same lesson plan for 12 years. Well, when I was at UMASS, I'm going to be honest with you, five of those years, I had exactly the same lesson plan. We were going to play, and we won a lot of games and we were good, kids did good, but we could have done better. I could have coached better. No question that I could have been a better coach. I wish I would have been for those kids. But at that age, that was my background and my history."
When you watch Kentucky play, several things stand out no matter who they're playing, including the speed and the tempo. Calipari -- who will be using a platoon system this year with five substitutes at a time -- wants his team to push and he wants them to guard. He is also the first to say that this roster doesn't have a John Wall or a Derrick Rose to control the game, but that doesn't mean he can't adjust. The notion of the "lesson plan" is something he has talked about before, and with so many young players, mistakes are going to happen. A key to last year's success was Calipari letting his kids learn from mistakes and not berating them quite so much. Another was that no power conference team had more second-chance points per game (16) than Big Blue. Moreover, the nine returners are the most Calipari has had since taking over the UK job in 2009.
Email me at jordan.schultz@huffingtonpost.com or ask me questions about anything sports-related at @Schultz_Report, and follow me on Instagram @Schultz_Report. Also, be sure to catch my NBC Sports Radio show "Kup and Schultz," which airs Sunday mornings from 9 to 12 EST and 12-1 for fantasy football, right here.