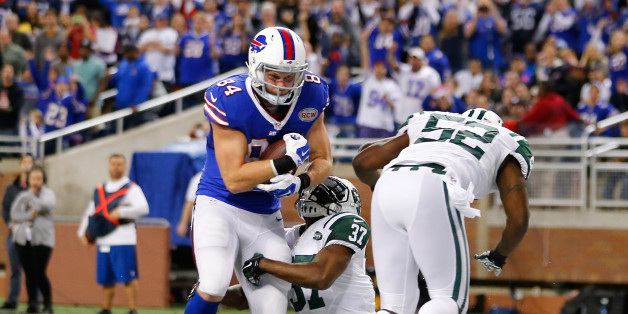 Buffalo Bills tight end Scott Chandler celebrated his touchdown catch on Monday night with a tribute to snow-covered Buffalo. After pulling in a second-quarter touchdown pass against the New York Jets, Chandler pretended to shovel some imaginary snow.
After the game, Chandler elaborated on the celebration.
"It was a little bit of a tribute to the people of Buffalo," Chandler said. "You want to do something special for our fans. They did a great job showing up for us tonight, and for the people back there, we're behind you."
Monday night's game against the was originally scheduled to be played Sunday in Buffalo, but was relocated to Detroit following a massive snow storm in the Buffalo-area.