What's the next big thing for tech in 2015? USA Today Lifestyle Tech Editor Jennifer Jolly says that the world of wearables will explode next year. The smart home will also be big in 2015. Apps and gadgets that make it possible to do things like unlock your door, turn on your oven, and start your coffee pot using your smartphone will become a reality. 3D printing and robotics will also continue to grow. In fact, Jennifer says that the first at-home robot will launch in 2015. This robot will do things like remind you to exercise, and even help make your grocery list. Overall, Jennifer says that we can look forward to tech apps and gadgets that make our lives simpler.
For more of Jennifer's tech advice and suggestions, view the slideshow below:
PHOTO GALLERY
Jennifer Jolly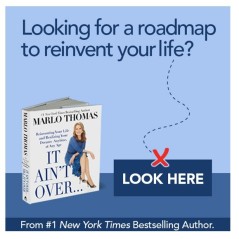 Add Marlo On Facebook:
Follow Marlo on Twitter:
Sign up to receive my email newsletter each week - It will keep you up-to-date on upcoming articles, Mondays with Marlo guests, videos, and more!