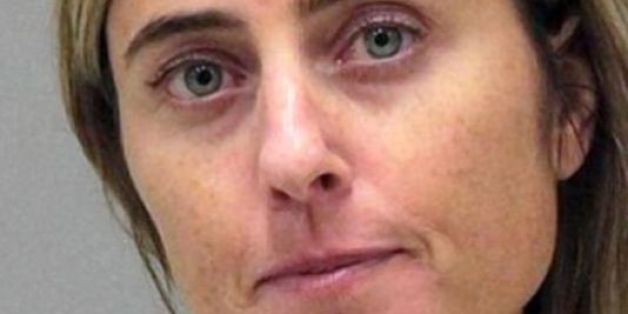 A former Catholic school tutor in Michigan accused of having sex with a 15-year-old student claims that the alleged victim forced her into the act.
Abigail Simon, 35, told the court that a Catholic Central High School pupil threatened and abused her, but that she was afraid to report him to authorities.
"I didn't engage in sex with him. He forced me to have sex with him," Simon testified, according to WOODTV.
Simon and the boy, now 17 years old, exchanged text messages that Assistant Kent County Prosecutor Helen Brinkman called "lovey-dovey," according to the Detroit Free-Press. Simon admits that the messages were inappropriate, but claims that they were sent under pressure from the boy, a football player at the school.
Simon says the boy was able to use physical and psychological domination to control every aspect of her life. She said all the text messages were nothing more than attempts to appease the boy and keep him from raping her as she said he had done three times at her apartment and in a car.
Brinkman, however, told the court that the sex between the boy and Simon was consensual, and that it would have continued without Simon being caught.
"He was just a nice kid who really liked his tutor," Brinkman said.
Simon was arrested when the boy's mother discovered indecent photos of the tutor on her son's cell phone.
She is charged with four counts of first-degree criminal sexual conduct.
Like Us On Facebook |

Follow Us On Twitter |

Contact The Author