The unlikely friendship between a baby and a sloth is stealing the Internet's heart, and it's easy to see why.
Alia, a 5-month-old girl, and Daisy, a 9-month-old sloth, have been inseparable. They reportedly play, cuddle, take naps and go for walks together.
"They are so sweet together," Alia's mom, Julia Heckathorn, told BuzzFeed. (Story continues below.)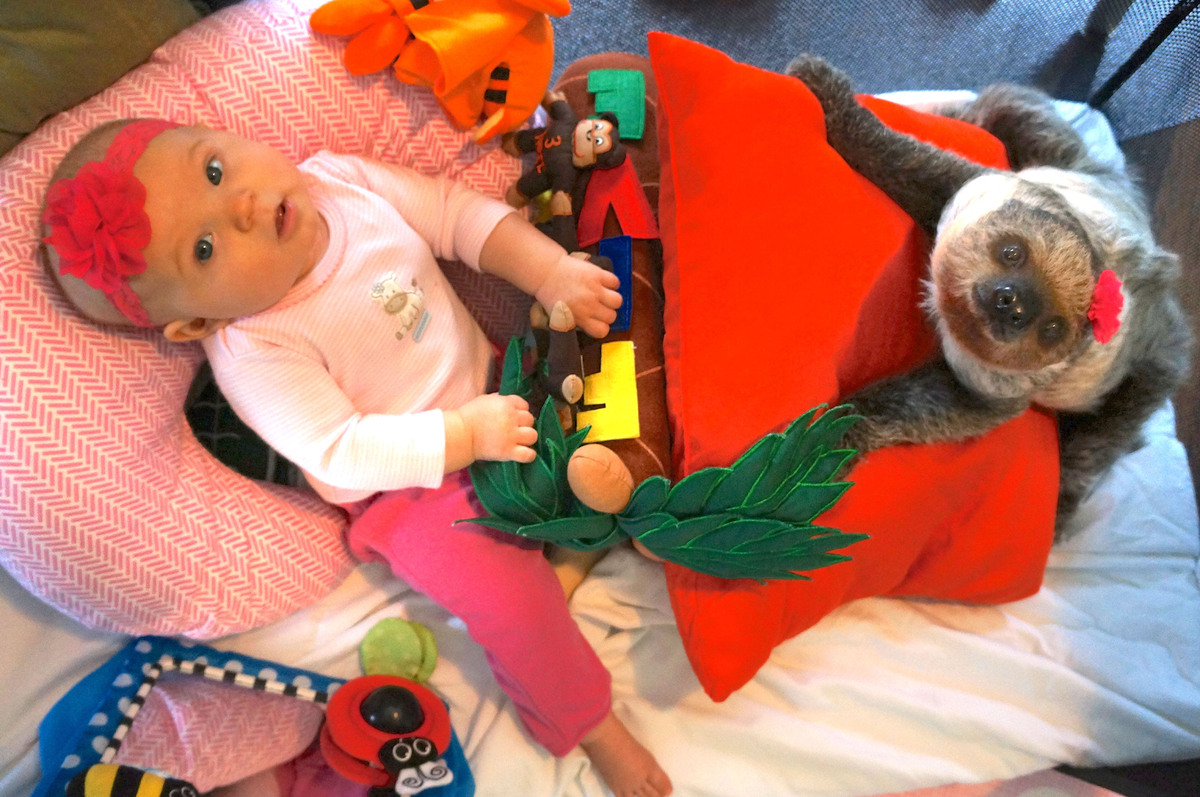 Caters News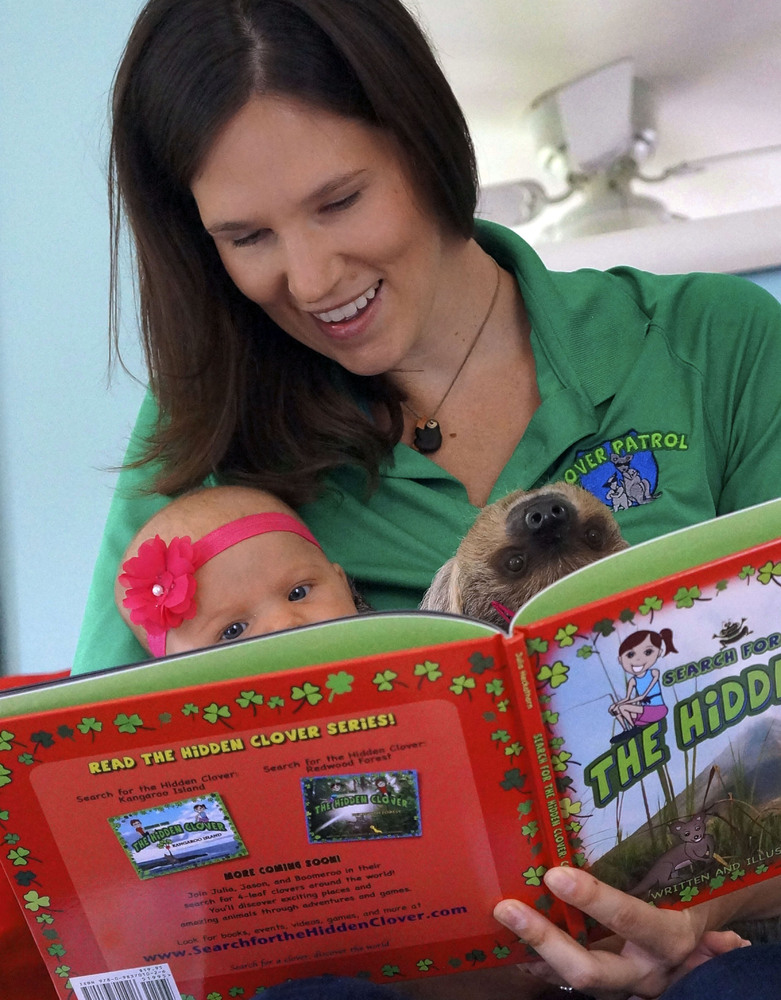 Caters News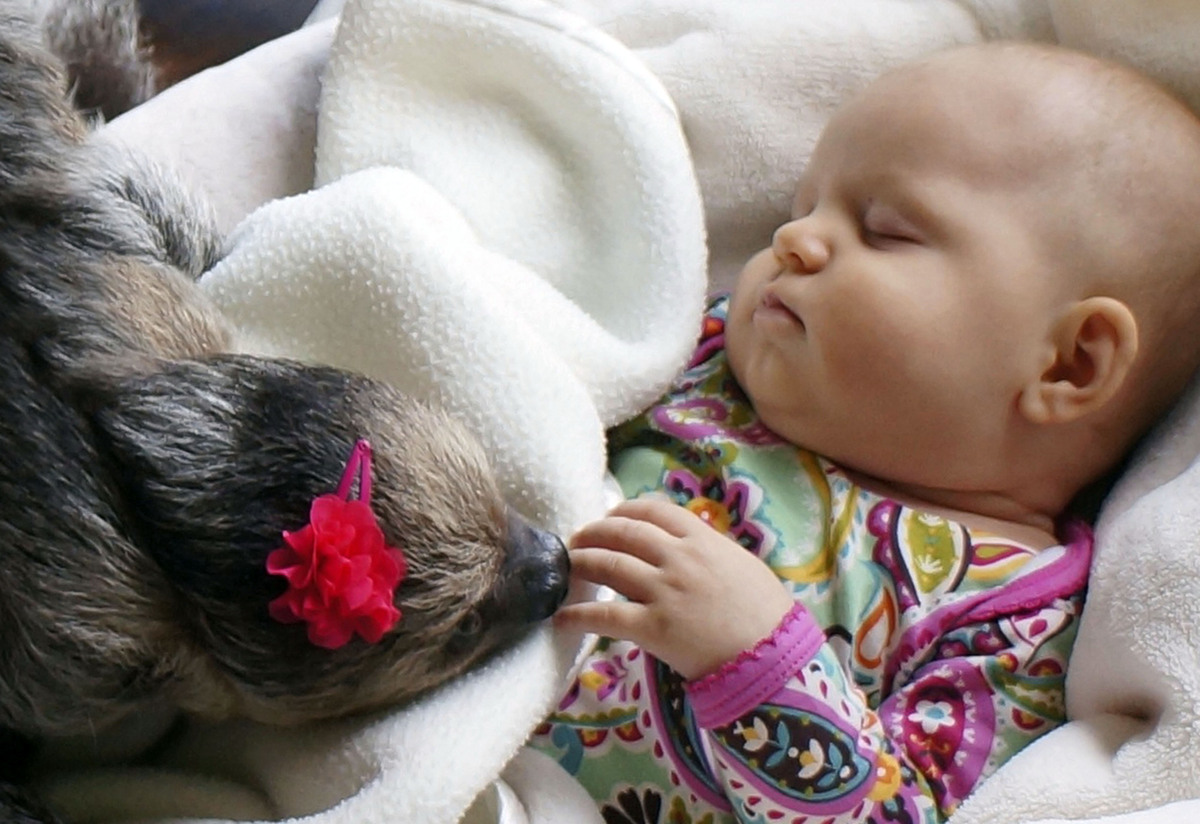 Caters News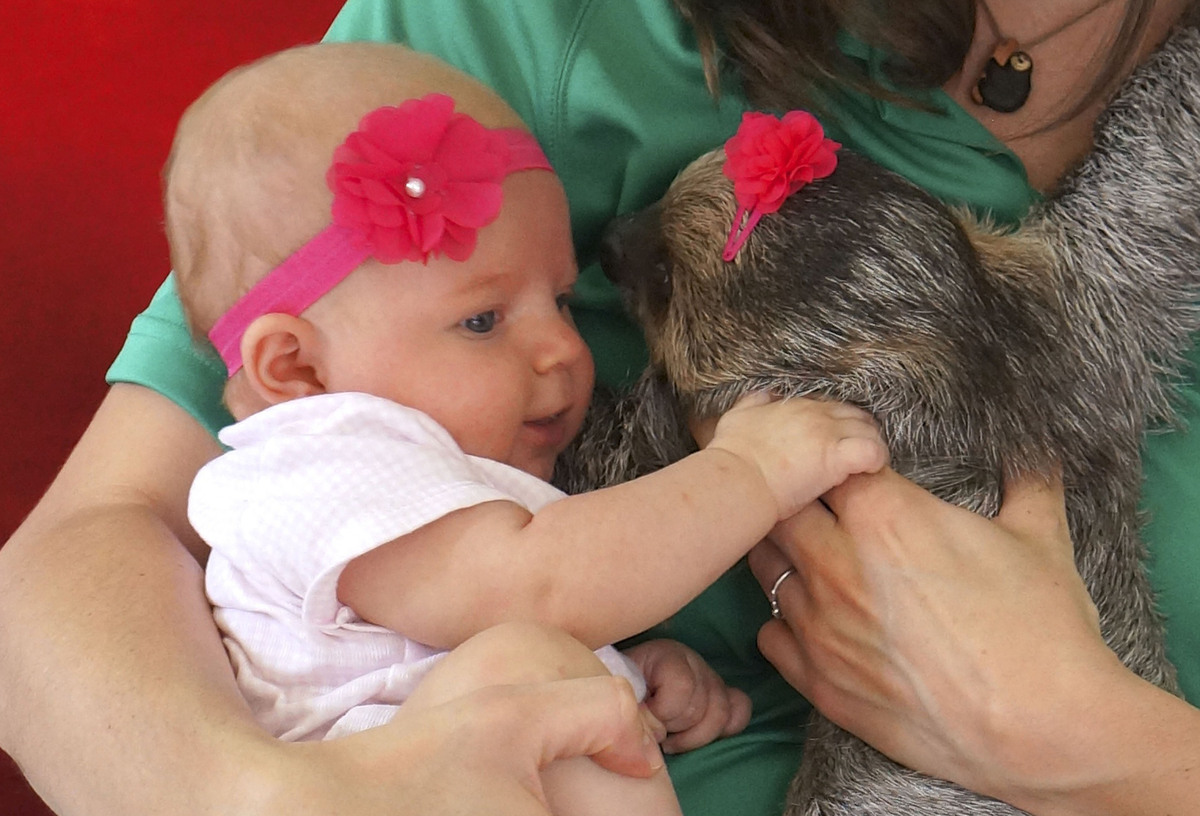 Caters News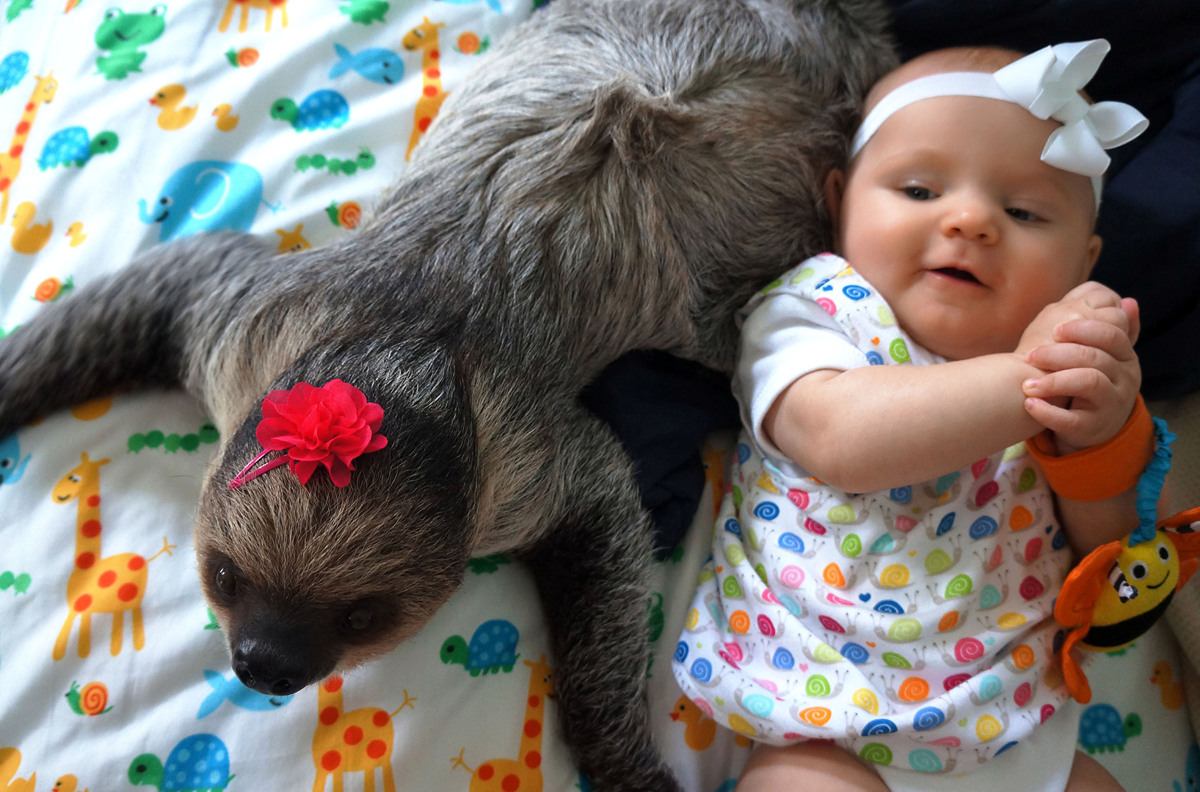 Caters News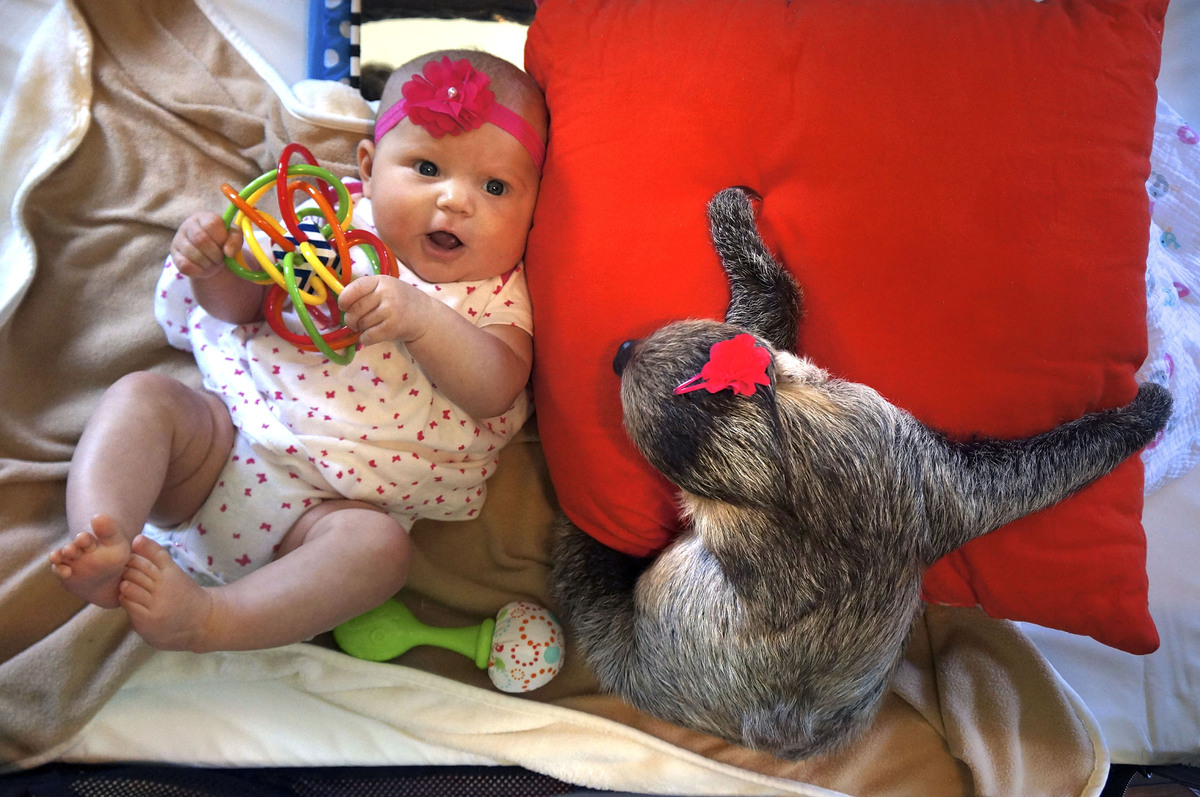 Caters News
The pair have hardly known life apart. Heckathorn and her husband Jason adopted Daisy the same day they came home from the hospital with newborn Alia, and the bond between critter and cutie continues to grow. It gets even more adorable, too, if that's possible.
"Daisy is really coming into her own and developing a fun personality, just as Alia is," Heckathorn told The Huffington Post.
Heckathorn is the author of "Search For The Hidden Clover," an animal adventure series. It features Daisy and the rest of Heckathorn's menagerie, which includes a kangaroo, an anteater and four sugar glider possums. They accompany Heckathorn when she visits schools to reinforce her message of caring for the planet.
She told HuffPost that while her pets are licensed for educational purposes, she does not promote exotic animal ownership. The responsibilities are enormous, she said.
And, she said, she's careful about supervising Alia and Daisy when they are together.
"I'm always there to make sure that everyone is safe," she said. "Daisy is still an animal, and they are still both babies, so you never know if one day one of the babies will decide to get feisty."
H/T Elite Daily