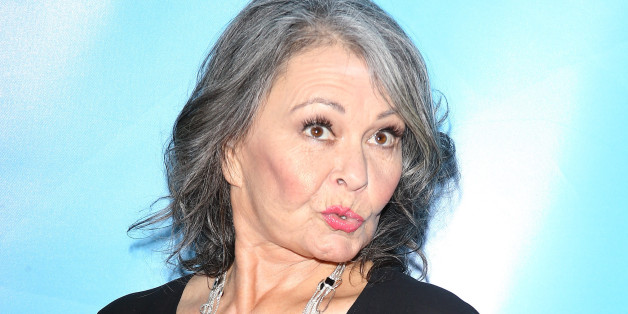 Roseanne Barr knows how to stir up controversy.
The New York Daily News reports that on Wednesday the 62-year-old tweeted a photo of her swollen, bloodied face with the caption, "Got in a tussle w bill cosby. U shoyld see that mfer," before quickly deleting the tweet.
[WARNING: GRAPHIC PHOTO BELOW]
A few minutes later she re-posted the photo and said she was just kidding about her comment about Cosby:
Got a chemical peel to look more sexier. Joked about tussling cosby pic.twitter.com/2tiRMy3WEj

— Roseanne Barr (@therealroseanne) November 26, 2014
Cosby, 77, has, of course, been making headlines now that more than a dozen women have publicly accused him of sexual assault.
When asked for her opinion on the allegations last week, she told the Daily News, "I don't wanna get sued or have [Cosby] send anyone to beat me up, but I think it's obvious: 13 to 1." (Since speaking to the paper on Nov. 21, six more women have come forward with allegations against Cosby).
Barr, who has been closely following the allegations against Cosby, frequently retweeting various articles on the scandal, also previously tweeted:
maybe Woody Allen or Roman Polanski could b persuaded2 write a part4 Bill Cosby in 1 of their new movies? #comebackVehicle #packagingTalent

— Roseanne Barr (@therealroseanne) November 19, 2014
it might be time for #billCosby to condemn the state of Israel so he can get back into the good graces of Hollywood!

— Roseanne Barr (@therealroseanne) November 19, 2014
BEFORE YOU GO
PHOTO GALLERY
Celebrity Feuds