USA Today Lifestyle Tech Editor Jennifer Jolly alerted us to a smart wearable coming to the market in early 2015 -- the smart ring! The Ringly is a semi-precious sapphire ring that vibrates when you get a text or email -- so instead of checking your phone while you're out, you can be alerted this way, and excuse yourself to answer your messages. The Ringly can even light up if you'd like, but does so very discreetly. It doesn't require a charger, runs off of battery, and is expected to price within the $200 range.
For more of Jennifer's tech advice and suggestions, view the slideshow below:
PHOTO GALLERY
Jennifer Jolly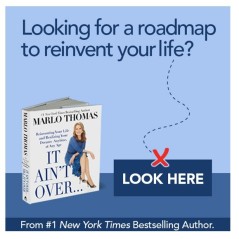 Add Marlo On Facebook:
Follow Marlo on Twitter:
Sign up to receive my email newsletter each week - It will keep you up-to-date on upcoming articles, Mondays with Marlo guests, videos, and more!