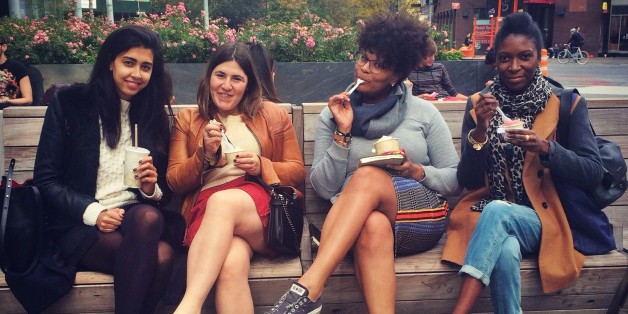 Time flies when you're having fun -- and we've had plenty of fun this year!
Over the past 11 months we've celebrated tons of style news including the presence of more curvy models, awesome new designers to covet and who can forget Solange's stunning wedding! We've had a number of personal moments we're grateful like landing our dream jobs, giving birth to beautiful babies and having the opportunity to share special farewells with loved ones we've lost.
So, in the spirit of giving thanks the HuffPost Style team has listed a few things we're thankful for in 2014. Check it out -- and make sure to let us know what you're thankful for in the comments section below. Happy Thanksgiving!
Julee Wilson, Fashion & Beauty Editor
I've always had a love/hate relationship with my natural hair. However, I'm thankful that this year I've truly dropped the hate and have learned to fully embrace my mane. Plus, I got the opportunity of having Johnny Wright, aka Michelle Obama's hairstylist, transform my tresses (see below)!
I'm thankful for Solange Knowles' EPIC wedding. I can't stop staring at the photos! I truly hope rocking a jumpsuit and an Afro at the altar becomes more common.
Most importantly -- I'm thankful for my baby boy Orion. Giving birth to this little angel in July has been a life affirming and truly magical experience. #Wombfire
Jamie Feldman, Associate Style Editor
As an only child and an only grandchild, I am extremely close to my tiny family. This year, my Nana had a pretty serious health scare and had to undergo major surgery. I am so thankful to the doctors and nurses who were patient with us and took such great care of her. I'm also thankful and proud to say that after 60 years, she finally quit smoking.
I am also thankful that more gorgeous, curvy women are making waves in the fashion industry. This year we saw IMG sign five new models to their regular roster, a slew of fashionable options in a range of sizes and more and more instances of body love and acceptance. I am so happy to say that through this progress, I have become more in tune and comfortable with my own body, as well.
Finally, I am so thankful for the incredible opportunities I have had over the past year working at HuffPost. I never imagined three years ago when I started my little fashion blog that I would work my way up & actually have a career doing something I love to do. As someone who has long been fashion-obsessed, I can confidently say I feel like the luckiest person in the world coming to work everyday.
Dana Oliver, Executive Fashion & Beauty Editor
I'm thankful that Queen Bey gives me LIFE through her many, many hairstyles. #BringBackThePixie
Thank the soul music gods that Jhene Aiko blessed us with her "Souled Out" album. I keep records like "Lyin King," "It's Cool" and "Blue Dream" in heavy rotation. Jhene be knowin' my heart!
And while losing my grandmother Annie Ruth was one of the hardest things I experienced this year, I was blessed to do her final manicure in OPI Samoan Sand.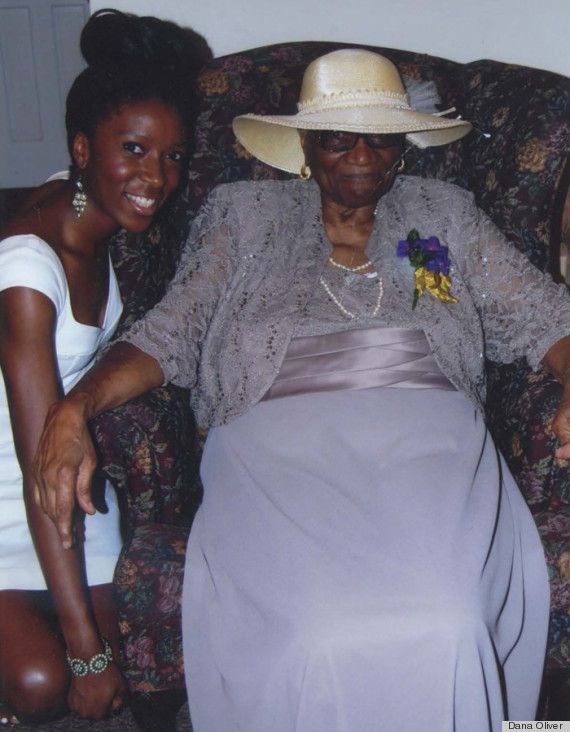 Michelle Persad, Fashion Editor
I'm thankful that slides made a major comeback this year. As a tall girl who loves flat, comfortable footwear, the fashion gods were really smiling down on me with this trend.
While I'm not thankful that George Clooney is now taken, I am thankful for his stylish Mrs. If you look up the definition of "the perfect outfit," I'm pretty sure you'll see a picture of Amal's white two-piece Stella McCartney suit.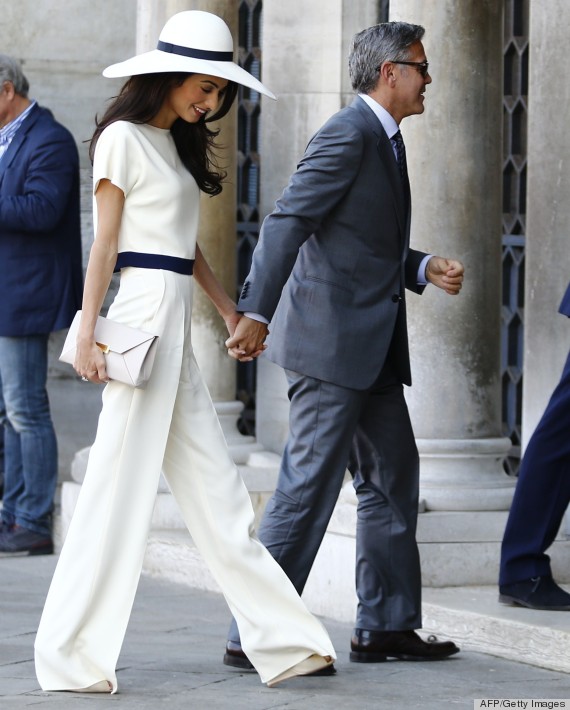 I'm thankful that fashion is embracing new, emerging talent and giving them the space to create new trends and visions. From Ji Oh to Rosie Assoulin to Louisa and Pookie Burch of Trademark -- there is so much to be excited about for 2015!
Megan Mayer, Associate Style Editor
Surprisingly enough, I'm thankful for this winter weather! My coat hoarding is in beast-mode.
I'm thankful for learning my TRUE bra size, after 6 years of wearing undergarments that were too small.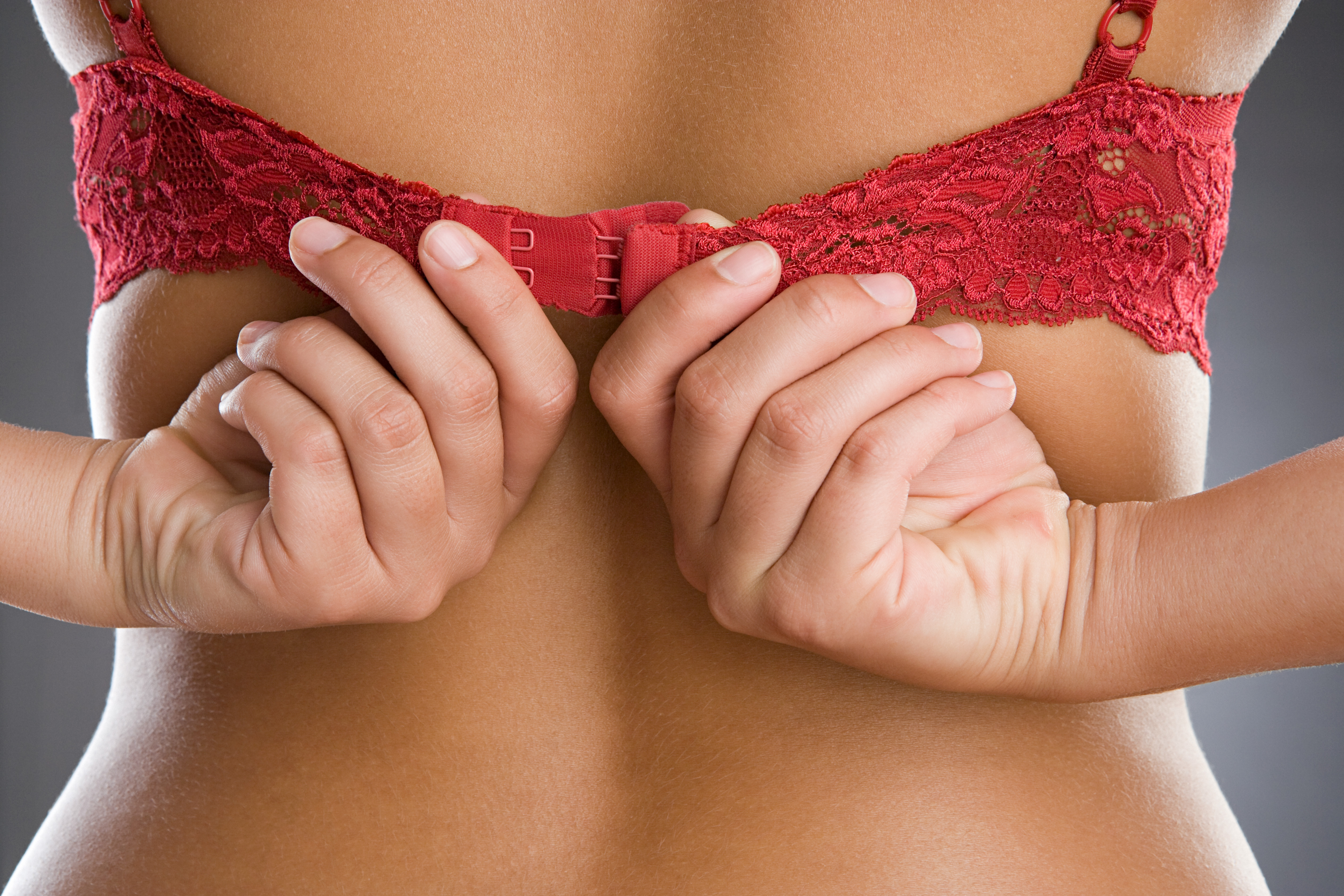 And of course, thankful for my #bawse of a manager (aka Dana Oliver -- seen here as Janelle Monae on Halloween).
Chanel Parks, Associate Style Editor
I am thankful for taking another big chop in life for the sake of healthy hair. And a huge thanks to Anthony Dickey at Hair Rules!
This year I took another big step in realizing I could wear whatever I want, which helped me wear one of my best outfits in 2K14. Praise sunshine-yellow and tight silhouettes!
Finally, I'm thankful that Hollywood and the small screen have integrated beauties like Lupita Nyong'o, Viola Davis, Dascha Polanco and Laverne Cox into the mainstream game, because it shows that beauty isn't a standard, but a spectrum.