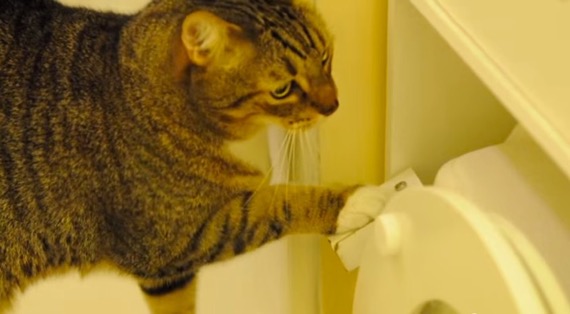 This... is purrrfection.
We've found a cat who not only uses a human toilet, but can flush it all on his own when he's finished. The cat's name is Tora-chan. The first video begins with Tora-chan head-first in the bowl, seemingly either checking out where his business will land or taking a refreshing drink.
Tora then uses the toilet purrrfectly:

After a little prompting, the cat leaps to the edge of the bathtub and presses the specially modified handle of the toilet like an old pro.
A second video records Tora-chan in flushing action.
Tora flushes the toilet:

In typical cat fashion, Tora apparently now also flushes the toilet to express that it's time to be fed.