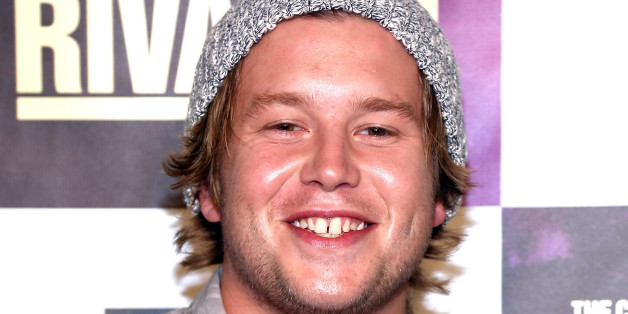 Ryan Knight, who appeared on MTV's "The Real World: New Orleans" in 2010, has died at the age of 28. According to the Kenosha Police Department, an autopsy on Knight did not reveal a cause of death. "There were no obvious signs of injury to Mr. Knight," a statement from the Kenosha, Wisconsin police department read. TMZ reported Knight was out with friends on Wednesday night before being found dead on Thursday morning.
Following Knight's death, "Real World" and "Challenge" cast members paid tribute to his memory on Twitter:
You lived your life in the fast lane, and your smile was contagious. My bunkmate, my buddy. Rest easy pal, I'll miss you. @Knight_MTV

— ZachMTV (@ZachMTV) November 27, 2014
Words will never be enough to justify the connection we shared and the pain I will forever feel. RIP @Knight_MTV pic.twitter.com/EUzeoLEwdr

— Jemmye Carroll (@JustJem24) November 27, 2014
Speechless. #RIPKnight 💔 pic.twitter.com/h8xFLK5buL

— Camila Nakagawa (@CamilaMTV) November 28, 2014
Horrible news, again. Lost another dear friend and cast mate from the challenge today. This month has been rough. Rest in peace Knight. 💋💋💋

— Nia Moore (@TheRealNiaMoore) November 27, 2014
Im so saddened to lose @Knight_MTV my bunk mate, my friend I could call anytime of the night to cry too... #imsocrushed prayers w/urfam

— Jasmine Reynaud (@JazMTV) November 27, 2014
MTV and the Sun Devil nation taking it on the chin again today. Ryan Knight, you were a badass human being. You will be missed. RIP.

— Wes Bergmann (@WestonBergmann) November 28, 2014
Makenzie Jauer, Knight's reported girlfriend, also posted a remembrance of the late reality star on her Instagram page.
Knight is the second "Real World"/"Challenge" alum to die in the last month. Diem Brown, who had been diagnosed with cancer for a third time this past summer, died on Nov. 14. Knight posted a series of tweets about Brown following her death, and changed his Twitter profile picture to a photo of the two of them in an embrace. That picture can be seen below.
I love you guys. Knight, tell Diem Hi for me. #RIPKnight #RIPDiemBrown pic.twitter.com/wwCAgNeL72

— Camila Nakagawa (@CamilaMTV) November 28, 2014
"We are saddened to hear the news of the passing of Ryan Knight," MTV wrote in a statement to HuffPost Entertainment. "Our thoughts and condolences are with his family and friends at this difficult time."
BEFORE YOU GO
PHOTO GALLERY
Entertainers We've Lost In 2014