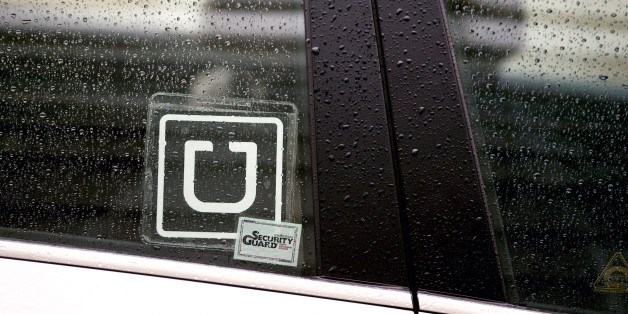 Uber has disciplined its lead NYC manager after he was accused of invading a customer's privacy.
"We have concluded our investigation and taken disciplinary actions," Uber representative Natalia Montalvo said in a statement obtained Friday by The Huffington Post.
Montalvo did not give specifics on what Josh Mohrer, Uber's New York City general manager, did wrong or how he was punished. But the company acknowledged it started reviewing Mohrer's actions 10 days ago after a BuzzFeed story revealed that Mohrer tracked tech reporter Johana Bhuiyan's Uber travel data without her permission.
"Access to and use of data is permitted only for legitimate business purposes," said an Uber statement issued last week on the investigation. "Violations of this policy do result in disciplinary action, including the possibility of termination and legal action."
Mohrer will keep his job as general manager for New York City, but it was unclear if or how the "disciplinary actions" will affect his role, reported Slate, the first outlet to confirm Uber's move.
Mohrer improperly used Uber's internal "God View" system to keep tabs on Bhuiyan when she was traveling to Uber's New York headquarters to conduct an interview, BuzzFeed reported. "There you are," Mohrer said to Bhuiyan when she arrived. "I was tracking you."
"God View" can be used to find the location of both Uber vehicles and customers, but as Uber's privacy statement said, "only for legitimate business purposes." Mohrer did not ask Bhuiyan's permission to track her, BuzzFeed reported.
BuzzFeed's piece on "God View" prompted Uber to clarify its privacy policy and the company confirmed that it had hired an attorney from Hogan Lovells to help steer its privacy practices.
The controversial company has been struggling to save face in recent weeks. In addition to the alleged "God View" privacy invasion, Uber Vice President Emil Michael suggested at a dinner that the company should dig up dirt on journalists critical of its business. Both Michael and Uber CEO Travis Kalanick later apologized for the statement.
Uber -- founded in 2009 and based in San Francisco -- is reportedly in talks to raise $1 billion to put its total valuation in the range of $35 to 40 billion.