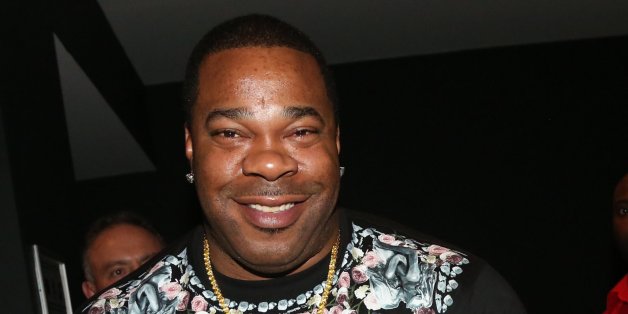 Busta Rhymes surprised fans at an O.T. Genasis show in New York City on Thursday night, but he turned up a little too hard.
The rapper came on stage at Webster Hall to support O.T. during his viral hit "CoCo," but as soon as the song started Busta began nodding his head a little too much. The rapper, who was holding a bottle of Hennessy and smoking a cigar, took one step too many forward and fell off stage into the crowd. According to photos from TMZ, Busta got up from the crowd with a bloody forehead and was ushered off the dance floor by security guards.
The rapper is okay though, tweeting that he was "super good" on Friday. Busta took to Twitter to say that when you're "passionate about winning u go hard" and attributed his fall to how good the song "Coco" is. After all, Busta has always had that mentality since his 2001 song "Break Ya Neck."
I SALUTE ALL CALLS FRM FAMILY AND FRIENDS MAKIN' SURE I'M GOOD. JUST 4 THE RECORD I'M SUPER GOOD!! WHEN U LOVE WHAT U DO AND UR PASSIONATE..

— Busta Rhymes (@BustaRhymes) November 28, 2014
AND UR PASSIONATE ABOUT WINNING U GO HARD!!! WE DONE FELL OFF STAGES AND BROKE LIMBS WHILE PERFORMING AND KEPT GONG!!! WE STAY ON LEVEL 10..

— Busta Rhymes (@BustaRhymes) November 28, 2014
WE ALWAYS WILL BE ON 10!! WE JUST TOOK 1 STEP 2 FAR OFF THE STAGE AND THAT WAS IT!! SHIT HAPPENS BUT I LOVE IT CAUSE WE LIVE IT!!

— Busta Rhymes (@BustaRhymes) November 28, 2014
Watch a video of the fall below.
For more, head to TMZ.
BEFORE YOU GO
PHOTO GALLERY
Celebrity News & Photos