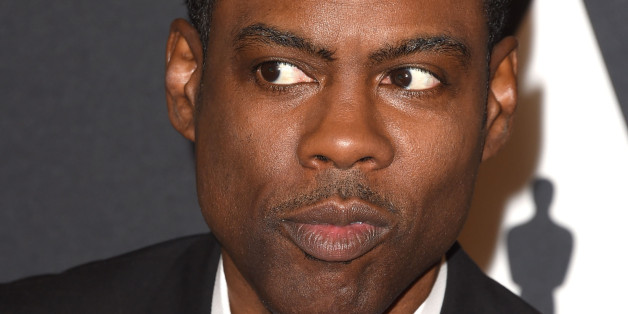 Topics surrounding social and political issues have often made for great fodder among comedians and their standup routines. For Chris Rock, the decision to highlight current events in front of an audience is no different than news covered on political shows such as NBC's "Meet The Press."
The 49-year-old comedian-actor, who is currently promoting his forthcoming film, "Top Five," recently shared his thoughts on how America deals with race relations during a candid interview with Vulture.

"When we talk about race relations in America or racial progress, it's all nonsense," Rock admitted. "There are no race relations. White people were crazy. Now they're not as crazy. To say that black people have made progress would be to say they deserve what happened to them before…So, to say Obama is progress is saying that he's the first black person that is qualified to be president. That's not black progress. That's white progress."
He continued;
"There's been black people qualified to be president for hundreds of years. If you saw Tina Turner and Ike having a lovely breakfast over there, would you say their relationship's improved? Some people would. But a smart person would go, 'Oh, he stopped punching her in the face.' It's not up to her. Ike and Tina Turner's relationship has nothing to do with Tina Turner. Nothing. It just doesn't. The question is, you know, my kids are smart, educated, beautiful, polite children. There have been smart, educated, beautiful, polite black children for hundreds of years. The advantage that my children have is that my children are encountering the nicest white people that America has ever produced. Let's hope America keeps producing nicer white people."
In addition to offering his perspective on race in America, the Primetime Emmy Award-winner also commented on the numerous sexual allegations against Bill Cosby.
"I don't know what to say. What do you say? I hope it's not true," he said. "That's all you can say. I really do. I grew up on Cosby. I love Cosby, and I just hope it's not true. It's a weird year for comedy. We lost Robin, we lost Joan, and we kind of lost Cosby."
Check out more of Chris Rock's Vulture interview here.

BEFORE YOU GO
PHOTO GALLERY
Black Comedians