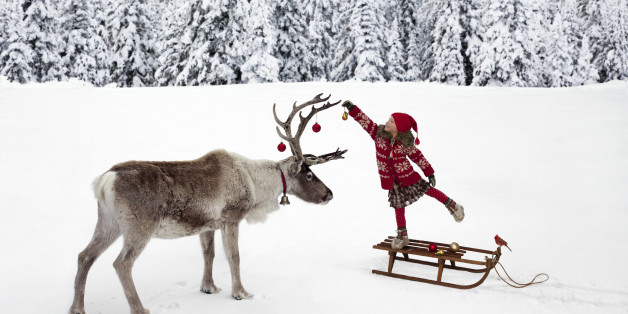 With Thanksgiving behind us, it's time to step out of that pumpkin carriage, brush off the fall leaves and slowly let December guide us into winter wonderland.
In the month of December, we'd like to encourage you to embrace all that's deer dear to you around the upcoming holidays and changing season.
Embark on the journey with us to discover your own winter spirit, the art of giving, stress-relieving traditions and smarter New Year's resolutions. We're dedicating each week this month to a different theme.
Get the festivities started by telling us what's dear to you this week: Have you started a new book? Or perhaps discovered a new favorite latte flavor?
Tell us what's dear to you in the month of December using the hashtag #deardecember on our Instagram and Twitter and share how you get into the winter spirit!
Here's a collection of December activities that can add some extra holiday cheer to your day:
PHOTO GALLERY
How To Get Into The Winter Spirit
This GPS Guide is part of a series of posts designed to bring you back to balance when you're feeling off course.
GPS Guides are our way of showing you what has relieved others' stress in the hopes that you will be able to identify solutions that work for you. We all have de-stressing "secret weapons" that we pull out in times of tension or anxiety, whether they be photos that relax us or make us smile, songs that bring us back to our heart, quotes or poems that create a feeling of harmony or meditative exercises that help us find a sense of silence and calm. We encourage you to visit our other GPS Guides here, and share with us your own personal tips for finding peace, balance and tranquility.