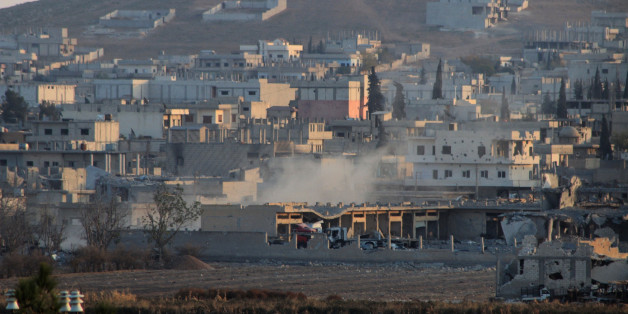 A Canadian-Israeli woman who was feared kidnapped by the Islamic State over the weekend appears to have posted a message on Facebook debunking reports of her capture.
Gill Rosenberg wrote on her Facebook page on Monday that she is "safe and secure."

Canada's Globe and Mail newspaper also reported earlier on Monday that Kurdish media carried unverified statements from Rosenberg, in which she stated that she was fine.
A former IDF soldier who joined up with Kurdish militias to fight against the Islamic State, Rosenberg had been the subject of a Canadian government inquiry after rumors circulated on jihadist forums over the weekend that she had been taken prisoner in the Syrian town of Kobani.
The Israeli newspaper Haaretz reported that the 31-year-old from White Rock, a suburb of Vancouver, served two years in the Israeli army. While in Israel in 2009 she was arrested as part of an international fraud ring and brought to the United States to serve time in jail. Haaretz reports that in the years since, Rosenberg began contacting Kurdish militias via the internet, before traveling to Iraq and Syria to fight alongside them against the extremist militants.
BEFORE YOU GO
PHOTO GALLERY
Syria War In November