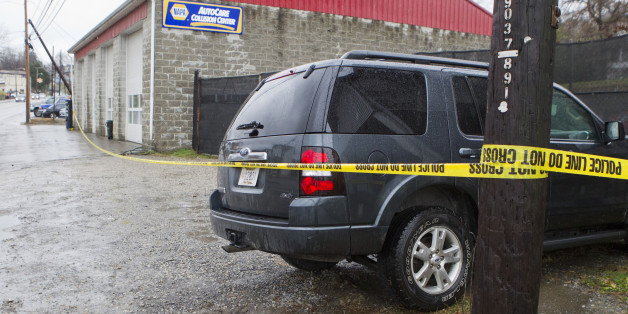 A man suspected of opening fire in three locations and killing four people on Monday in West Virginia is dead, police say.
Police had been searching for Jody Lee Hunt, 39, after shootings in Monongalia County left four people dead on Monday, including a woman who'd recently accused Hunt of domestic violence.
The West Virginia University Police announced in a tweet that the manhunt was over, though they did not mention Hunt by name.
Suspect in shootings from earlier today has been located and is deceased.

— WVU Police (@WVUPD) December 2, 2014
Hunt's body was discovered with "an apparent self-inflicted gunshot wound to the head" by sheriff's deputies from Monongalia County, according to a press release from the sheriff's office. He later died at a hospital from those injuries. The Associated Press reported that deputies found Hunt in a wooded area.
Earlier on Monday, three victims in the shootings were identified as Sharon Kay Berkshire, 39, of Westover; Doug Brady, of Westover; and Michael David Frum, 28, of Maidsville. The fourth victim was later identified as Jody Taylor by the Monongalia County sheriff's office.
Taylor was Hunt's cousin and business partner, according to WTRF.
The Associated Press reported that according to Monongalia County Circuit Court records, Berkshire had recently filed a domestic violence case against Hunt.
Brady, the owner of a towing company, was killed at work, while Berkshire and Frum were found at Sunset Beach in the Cheat Lake area, according to West Virginia Metro News.
Schools initially went into lockdown following the shootings as a precautionary measure.
UPDATE: This article has been updated to include newer information from the Monongalia County sheriff's office.
BEFORE YOU GO
PHOTO GALLERY
West Virginia shootings