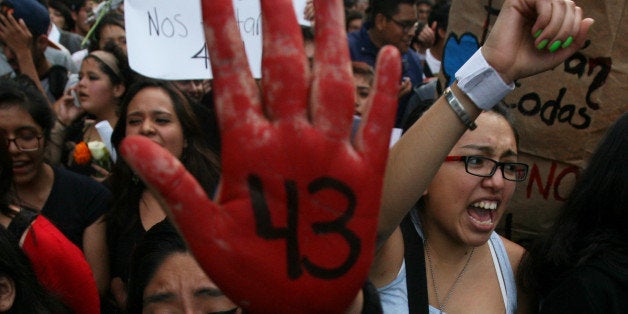 It's been over two months since the tragic events in Iguala, Guerrero, where local police clashed with protestors leaving six dead and 43 students missing.
Amidst heavy criticism, the Mexican government's lack of transparency concerning the disappearance and alleged murder of the students have prompted many to take to the streets in protest. The search for the 43 students shed light on the numerous mass graves that exist in Mexico and the tens of thousands that have disappeared in the last decade.
In mid-November, the government reported that gang members had confessed to incinerating and disposing of the bodies, though the identity of the remains have yet to be verified.
Mexicans and others around the world have joined their voices to demand answers. Take a look at 43 protests that make it impossible to forget the 43 missing students.
1 - Argentina: Students protested in front of the Mexican consulate in Buenos Aires.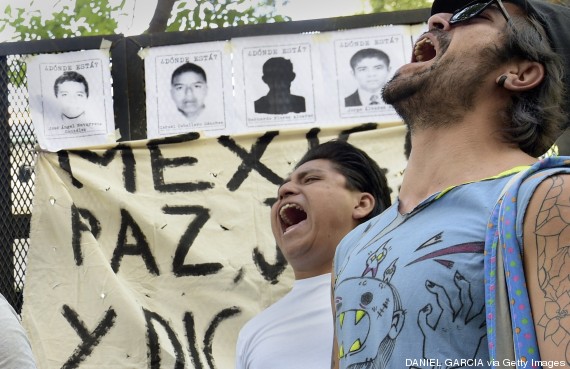 2 - Brazil: Brazilian activists had a symbolic protest in front of the Mexican consulate in Sao Paolo on November 27.
3 - National Autonomous University of Mexico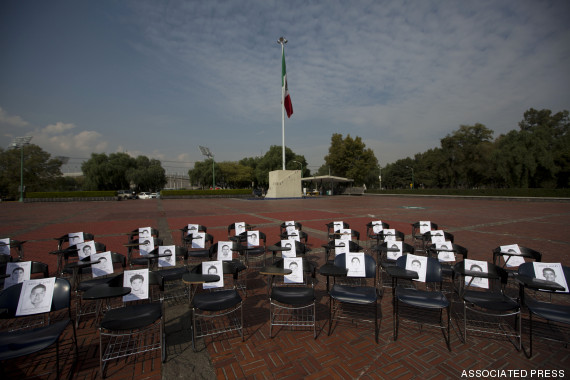 4 - Bolivia: The Strongest fans protested.
5 - United States: During the Latin Grammys, Puerto Rican hip-hop duo Calle 13's René donned a t-shirt during his performance in protest.
6 - Mexico: Protests during a match between Pumas and América
7 - Holland: Protesters yelled "Justice, Justice!" during a friendly soccer game between Holland and Mexico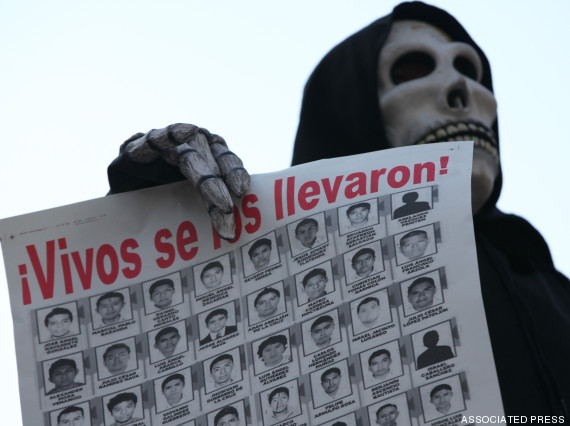 9 - India: Students in New Delhi lit candles for the 43 students in Mexico.
10 - New Zealand: #AcciónGlobalporAyotzinapa made it to Auckland and Christchurch
11 - El Salvador: Salvadorian students showed their solidarity.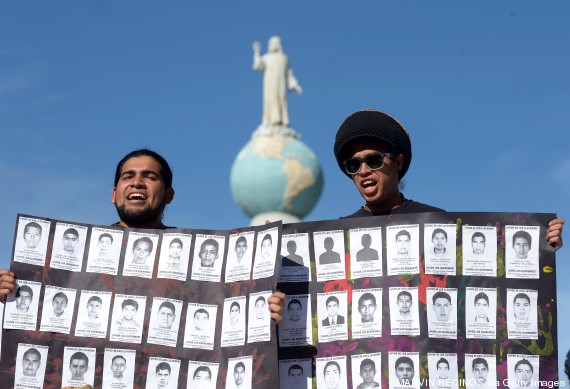 15 - Eduardo Herrera, player for the Pumas of UNAM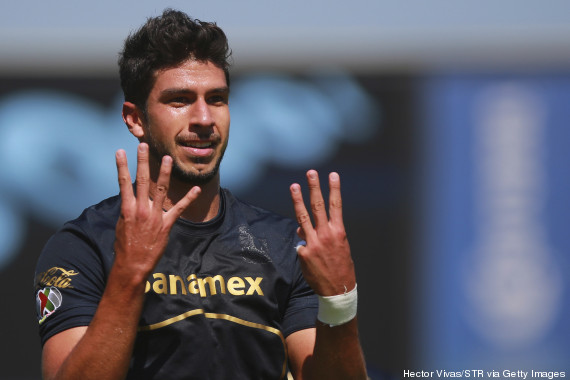 18 - Fin del Mundo Plaza in San Salvador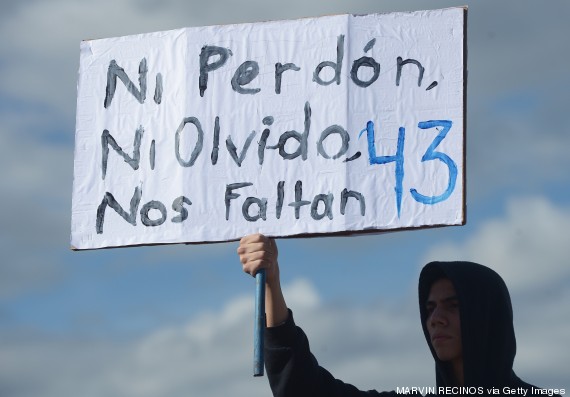 20 - Peter Gabriel dedicates a message to 43 missing students.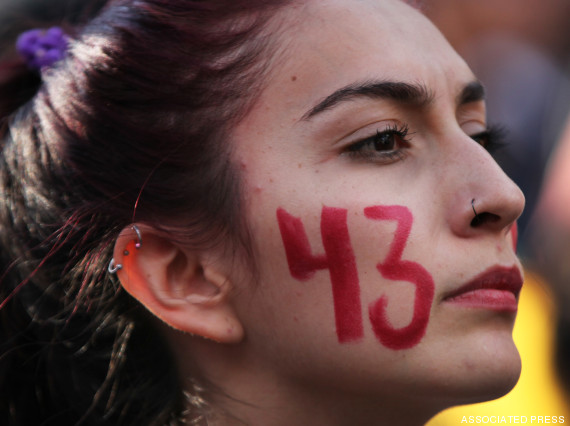 22 - Australia and Thailand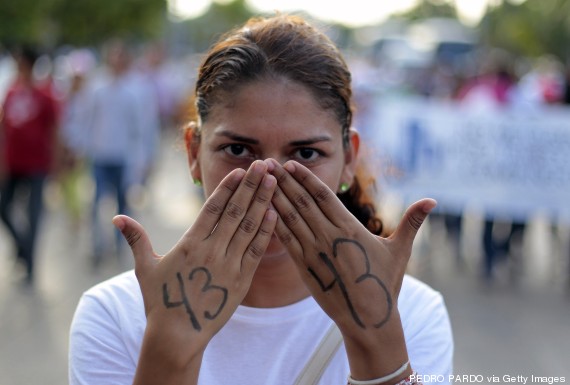 28 - Panamanian singer Rubén Blades
29 - Saúl Hernández, singer of Caifanes
30 - Buenos Aires, Argentina
31 - Alejandro Sabella, former coach for the Argentine national soccer team.
32 - Grand Central Terminal, New York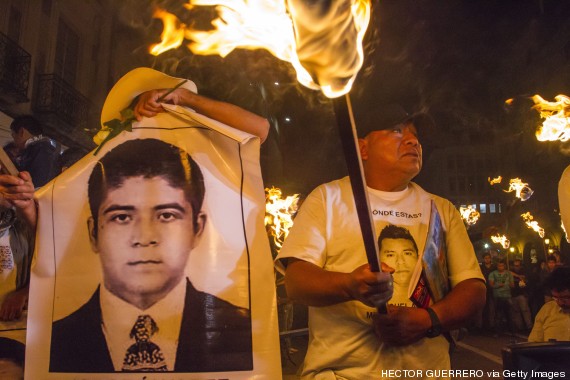 35 - Redwood City, California
36 - Rural Isidro Burgos school in Ayotzinapa, Guerrero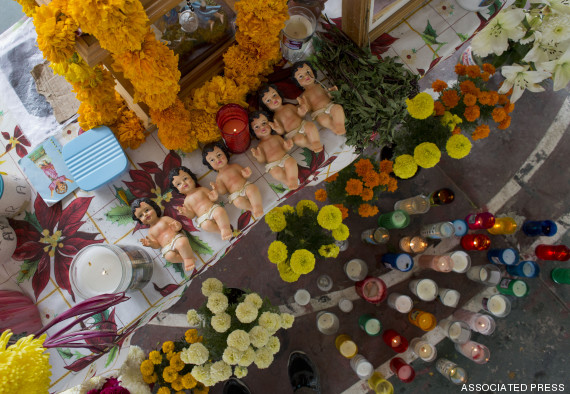 37 - Mom, if I disappear where do I go?
38 - The White House, Washington, D.C.
39 - The Complutense University of Madrid
41 - Chilpancingo, Guerrero, Mexico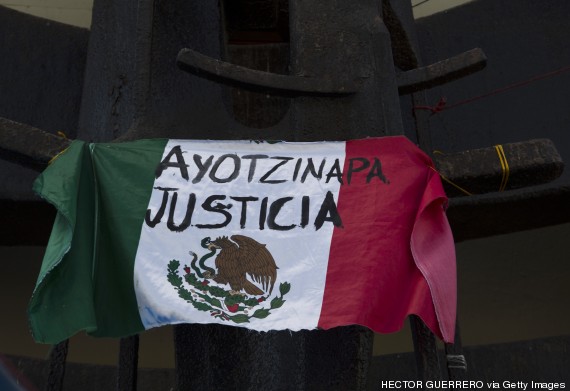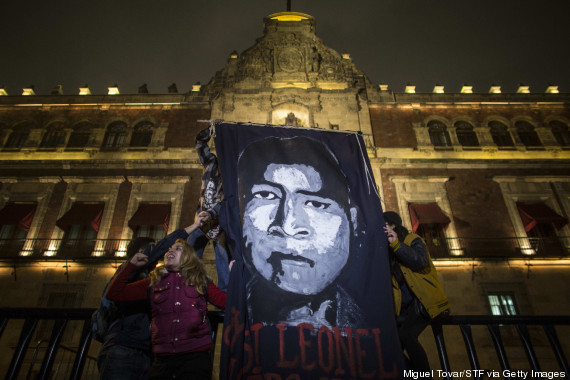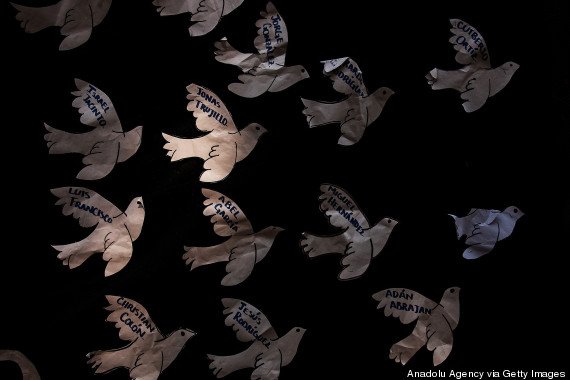 CORRECTION: An earlier version of this article incorrectly described Rubén Blades as Puerto Rican, the singer is Panamanian.