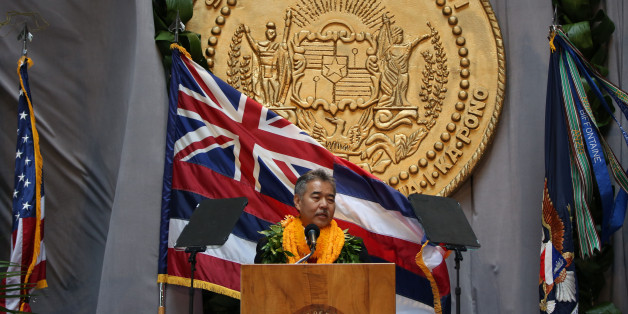 David Ige was sworn in as Hawaii's eighth governor on Monday following a patriotic ceremony that culminated in a 19-cannon salute reverberating through the Capitol halls.
Standing on a stage with Lt. Gov. Shan Tsutsui, Ige introduced himself to the hundreds of people seated in the open-air rotunda.
"My name is David Ige," he said.
Read more on www.civilbeat.com